Trending:
The garden will seem bigger: what color to paint the fence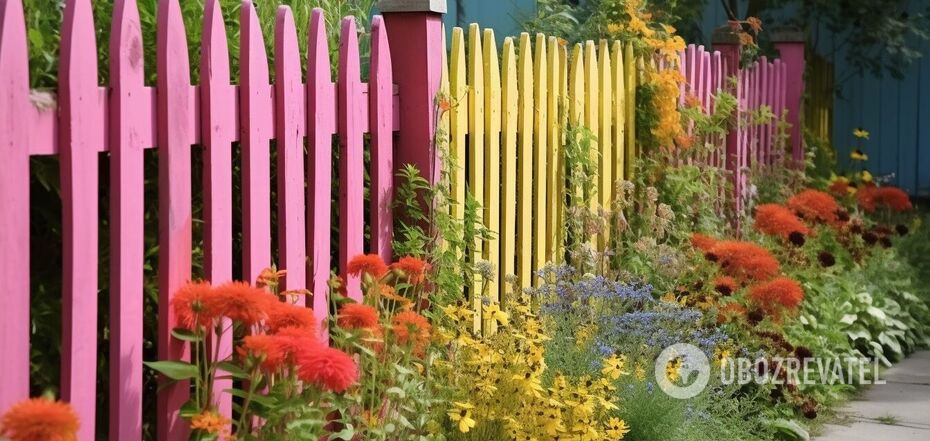 What color to paint the fence
The owners spend a lot of time on the garden to make it well-maintained and beautiful. However, there is a feeling sometimes that something is missing and it seems that the garden is not as attractive as others.
The look of the yard also depends on the color of the fence. Express found out what colors will make your garden look visually larger.
It's best to paint your fence dark if you have a large yard.
Black or graphite
This will make your average-sized garden look bigger because these colors catch the attention of the fence to the plants. Brightly colored flowers will also stand out against the dark background.
Pastel colors
If you have a small yard, it is better to paint the fence in delicate, pastel colors. It can be cream, soft blue, light olive or soft pink. Choose a color that will match the color of flowers and garden figures or furniture.
According to experts, painting your small backyard a dark color can make it look unattractive.
Bright colors
If your garden has a theme, for example, a Mexican one, it is worth painting your fence bright orange or yellow.
If you like a less bright style, then pay attention to the Provence style, as the blue or light purple color will do. Be sure to plant lavender, rosemary and thyme to fully withstand the style.
The fence is better painted with a roller and a soft brush. They can be bought at any construction store. Make sure it doesn't get in your eyes. Cover the ground with a tarp or film to protect the plants.
Before painting, be sure to sand the fence to get rid of old paint.
Earlier OBOZREVATEL shared what plant will become a decoration of your garden and will bloom until the snow appears.
Subscribe to OBOZREVATELchannels in Telegram and Viber to be aware of the latest events.