Trending:
The garden will look amazing even without watering: seven plants that will decorate the yard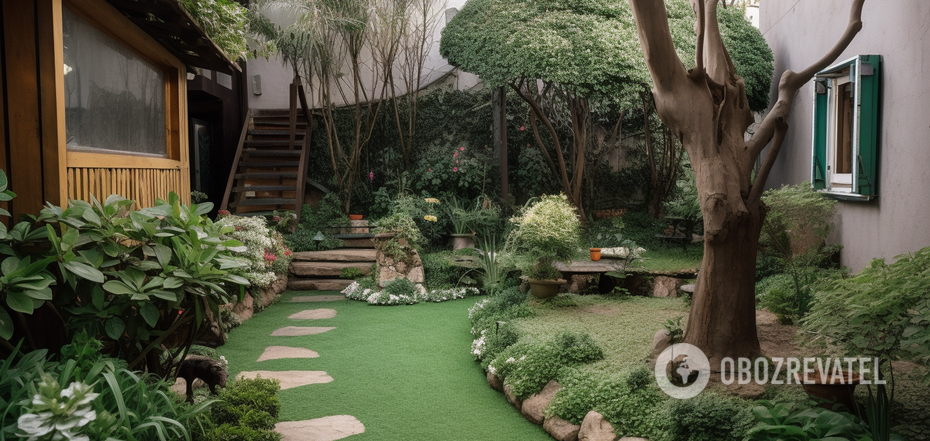 These plants can decorate the garden and forget about taking care of them for the whole summer.
Year after year, summers are getting hotter and drier. And this cannot help but be reflected in the appearance of our personal gardens. Plants without enough moisture wither and instead of lush greenery and pleasant shade we get a rather sad sight.
But The Express asked gardening experts for advice on how to make sure that the greenery in the garden blooms and flourishes without the need for regular soil moistening. At the very least, it will save money on water bills. The experts named seven drought-resistant and highly decorative plants that you should pay attention to.
Lavender narrow-leaved Hidcote
This lavender produces the most flowers and has beautiful purplish-blue blooms. Its flowers are rich in pollen and nectar, so they attract bees and butterflies. From the specific care of perennial requires only the pruning of flower stalks in autumn. The single woody stems can be left untouched.
Pelargonium
This plant has beautiful pink flowers that look great both in pots and in the bed. It requires little watering, but if you over-dry the pelargonium, it will limit flowering and stop its growth. So from time to time it will still have to be watered.
Picos bluegrasses
These plants need plenty of sunlight and free-draining soil. This is enough for their lush growth and flowering. They do not require abundant watering. However, bluebonnets have sharp thorns, so it is better to plant them away from the edge of the bed or path, especially if children run along it.
Dazzle Rocks Kermek
This plant blooms with many beautiful pink-purple flowers that attract bees and butterflies throughout the garden in the summer. It is a drought-tolerant and heat-tolerant species, yet is so compact that it can grow even in a pot. This kermek can also be dried for winter decorative arrangements. But for the winter, the soil around it should be mulched to the entire perimeter of the crown. This will protect the plant from high humidity and cold.
Sage Cagedoppa
Of all the species of sage, Cardenia is perhaps the earliest. It is a drought-tolerant perennial that will grow best in full sun and in enriched, well-drained soil. It produces beautiful purple flowers from June through October, but for best results it is best pruned in early summer. This encourages the plant to flower later.
Lindheimer's Gaura
This plant is ideal for framing paths in the garden and decorating flowerbeds. It looks good in composition with other plants and on its own. Gaura Lindheimer requires plenty of sunlight. It blooms from June to August and is particularly drought-resistant. In autumn the plant should be protected with mulch.
Verbena Buenos Airesa
Purple flowers appear on this plant from late summer to fall. They attract many butterflies and are not afraid of drought at all. In addition, it is not necessary to remove the leaves around it in the fall - they are useful as mulch.
Earlier OBOZREVATEL told about aromatic herbs that tolerate the heat well and beautifully decorate the garden.
Subscribe to OBOZREVATEL channels in Telegram and Viber to keep up with the latest news.