Trending:
The garden is back in full bloom: how to care for flowers to bloom in September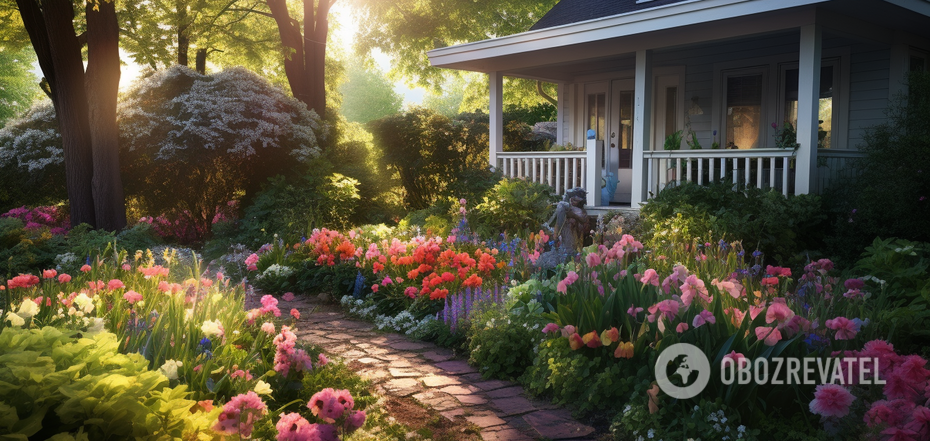 With the right approach to the garden, fall can be a time of exuberant blooms.
Despite the fact that autumn is considered a time of fading, experienced gardeners know how many plants bloom at this time of year. And with the right approach to the care of the garden or flowerbed, you can admire the flowers until the frost.
But what is the right approach? The Express asked gardening experts to give their professional advice on this subject.
First of all, experts advised not to stop caring for plants in the same way as in summer - watering them and pruning them. This stimulates flowering even in cold weather. It is so important to trim dahlias, asters and roses, get rid of damaged shoots and remove wilted flowers from bushes. This will help the plants to form more new buds.
Watering is especially important for those plants that grow in limited amounts of soil - in hanging baskets or tubs. If those species that live in the open ground can be taken care of by an irrigation system, it is important to protect them from drying out separately.
Exactly fall garden maintenance work includes the division of perennials. Over the summer, many of them released young shoots, which take away resources from the main plant and can prevent it from flowering. It is therefore important to separate the young bushes and stems. You can give them away to friends and acquaintances. And they are a nice gift, and in your garden more flowers in the fall. Such a division should be carried out every 2-3 years. Carry out the procedure should be done only in a shadeless weather, when the ground is dry enough.
And here is a list of plants that professional gardeners advise to keep in the garden to enjoy blooming just in the fall:
chrysanthemums;
fall cyclamen;
fall varieties of heather;
houbey anemone;
alyssum;
velvets;
asters;
clematis;
zinnia;
fall violets;
sternbegia yellow;
radiant rudbeckia;
late varieties of roses.
Earlier OBOZREVATEL told how to properly clean the garden before the season of falling leaves.
Subscribe to OBOZREVATEL channels in Telegram and Viber to be aware of the latest events.