Trending:
The Federal Security Service has arranged a "cleansing" of the internal security apparatus in Russia: ISW explains what is happening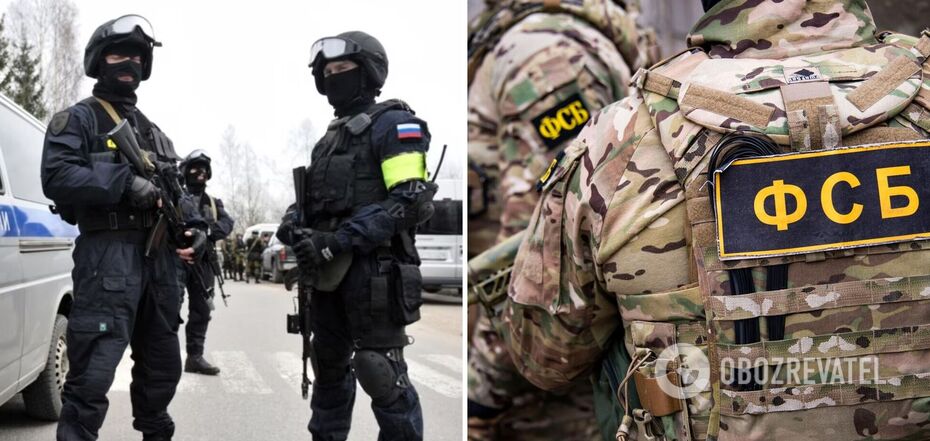 The Federal Security Service (FSB) of Russia appears to be conducting a large-scale reorganization of internal security agencies. The purpose of the "purges" is probably to remove officials who have fallen out of favor with the Kremlin and to strengthen further control over the internal security agencies.
This was stated in an analysis by the American Institute for the Study of War (ISW). It recalled that the day before, the propaganda-oriented Russian media had reported on the mass searches which the FSB and the Main Directorate of the Security Service of the Interior Ministry (MVD) have been conducting for the past few weeks at the Moscow Central District police department and at several district police stations in Moscow.
They were allegedly linked to "a leak of data from Russian security agencies at the request of Ukrainian citizens". Another Russian source noted that the FSB and the Interior Ministry had already detained police officers as part of this investigation.
Analysts noted: Russian publications reported that the suspected police officers had passed personal data on the Russian security services to unauthorized individuals, some of whom were Ukrainian citizens. Meanwhile, the raids take place against the backdrop of a series of arrests and dismissals of prominent members of the Rosgvardiya (National Guard of Russia) leadership.
To recap: according to RBC, Moscow police officers did not "just" punch in the data, but but gave unknown persons (allegedly Ukrainians) access to the information systems from which the data were downloaded.
This means that if you are anywhere, you can find out information about anyone at any time. True, according to an OBOZREVATEL intelligence interlocutor, "most likely a large amount of data from Russia has long been at the disposal of the Ukrainians.
"As for the specific case about the "mop-up" in Moscow, it looks like the FSB is just stuffing itself, adding significance to the solved case. It's like with the detentions of "saboteurs" in occupied territory and a bunch of "discovered" caches of explosives and weapons. It's just dust in the eyes," the officer is convinced.
As reported by OBOZREVATEL:
- The Kremlin is trying to restore the activity of its secret services in European countries. Today, the main priority of Russian spies (and saboteurs) is to "cut off" military aid to Ukraine by any means, but the unprecedented cooperation of Western special services nullifies all these attempts;
- In Orenburg, Russia, an advertisement for recruiting contract servicemen for the Russian army was placed near the cemetery.
Only verified information in our Telegram-channel Obozrevatel and Viber. Do not be fooled by fakes!