Trending:
The essence and meaning of September Equinox in different cultures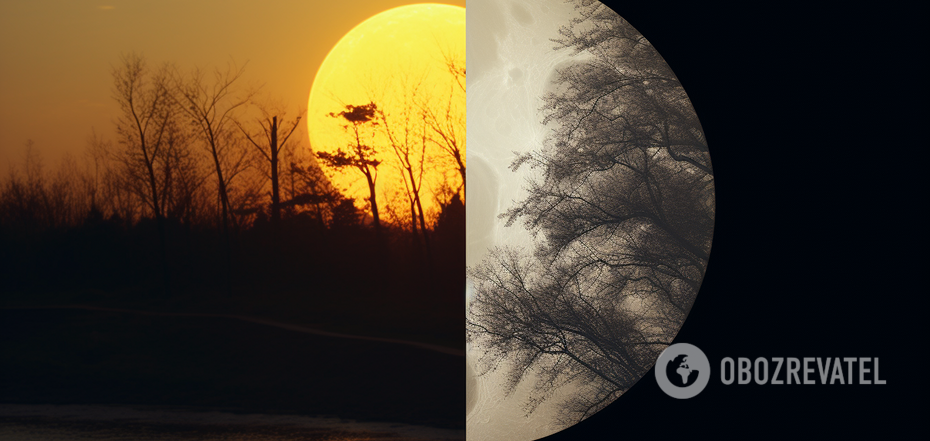 Fall equinox on September 23
The autumnal equinox has long had a sacred and even mystical significance. The date of the equinox is not fixed and varies annually between September 20 and 23.
Starting from this period, the night lasts longer than the day. OBOZREVATEL explains what the equinox means in different cultures and how the time of the equinox can be explained scientifically.
Explanation of the equinox
The Earth rotates in an elliptical orbit that runs from the North to the South Pole. The axis of rotation is about 23.5 degrees, which means that the Sun always shines more on one of the hemispheres. There is a period of equinox twice a year when both hemispheres receive approximately equal amounts of light.
In simple terms, when the Northern Hemisphere experiences astronomical autumn, the Southern Hemisphere experiences astronomical spring.
Our ancestors used two cycles to tell time: the annual and the daily. A vertical stick, a gnomon, was stuck in the ground, measuring time by its shadow. The length of the day was determined by notches and shadows. Sundials were invented later.
Equinoxes in different cultures
The autumnal equinox in Japan is a public holiday called Higan.
Koreans celebrate Harvest Day, a three-day holiday associated with the equinox.
The Jashn-e Mehr festival is celebrated on this day in Iran. The equinox is an official holiday in Hong Kong, Taiwan and mainland China.
For most Western European countries, the equinox means the arrival of autumn. Thus, summer there lasts from June 21-23 to September 21-23.
The Slavs have long celebrated the harvest festival during this period. They fell on the autumnal equinox in pagan times.
Earlier, OBOZREVATEL shared what the equinox means in astrology and what you should do on this day.
Subscribe to OBOZREVATEL on Telegram and Viber to keep up with the latest news