Trending:
The easiest way to clean your blender safe and fast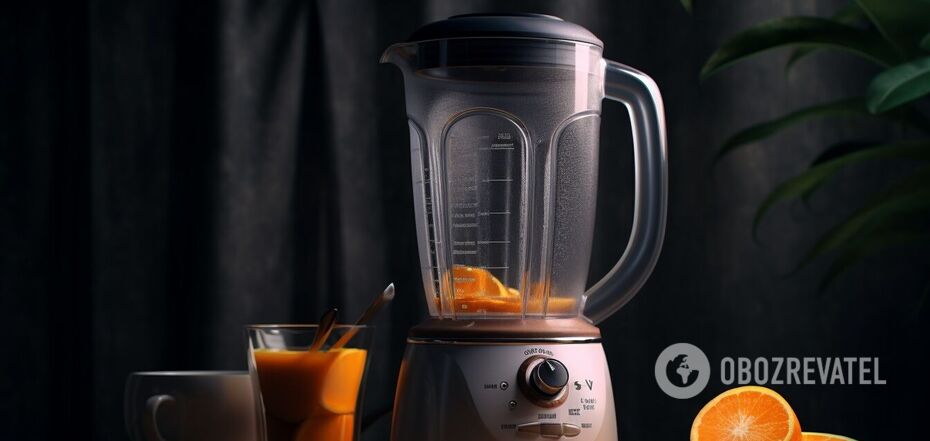 How to clean your blender safely
A blender is an indispensable thing in the kitchen for every housewife, as it will quickly cope with the most complex processes and save time. But due to its awkward shape and sharp knives, you can easily get hurt while washing the device.
That's why OBOZREVATEL has found a way to help you deal with this. To do this, you need detergent and warm water.
Most housewives use a blender every morning to make a healthy and tasty smoothie. Simple rinsing does not work because small particles of fruit, herbs or nuts can remain in hard-to-reach places.
Don't take any chances and try to get the pieces of food with your hands. Just pour two glasses of warm water and add a few drops of dishwashing detergent.
Put the lid on the blender and turn it on for a few minutes to get the liquid into all the corners and wash the dirt off the walls and knives.
Then rinse the bowl under running water and the appliance is ready for use again.
You can also clean the dishes from the most stubborn stains with the help of improvised means, such as baking soda, salt, alcohol and even Coca-Cola.
Add 2-3 tablespoons of baking soda to a container with a liter of warm water. The water should not be cool: the fat will not dissolve. Immerse the dirty dishes in the solution and leave them for 30-40 minutes. Then wash the plates with detergent.
Salt will clean the plates and restore their shine. Mix salt and warm water in a one-to-one ratio. Apply the mixture to the desired areas and wait 30 minutes, then wash in warm water.
To know how to clean dishes from plaque with alcohol and Coca-Cola, read our article.
Earlier, OBOZREVATEL published three effective ways to help wash narrow dishes.
Subscribe to OBOZREVATEL on Telegram and Viber to keep up with the latest news.