Trending:
The easiest way to clean oven racks with no rubbing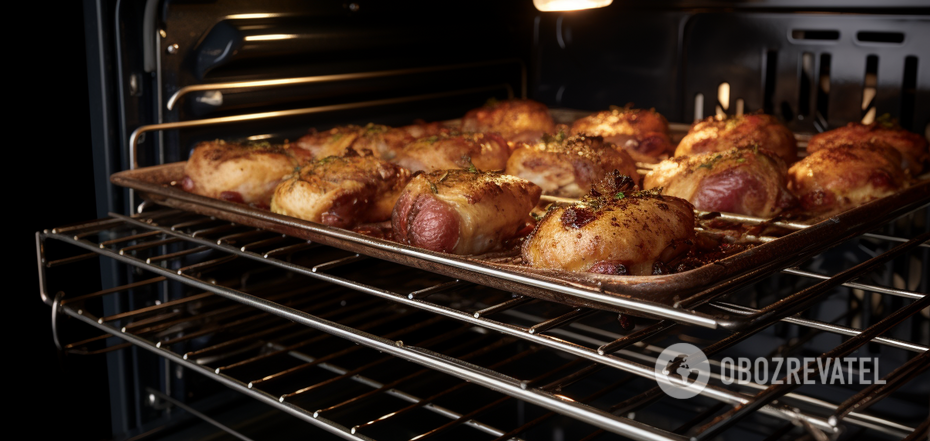 Dishwasher capsules will clean the oven rack even without friction
Cleaning the oven racks is not an easy task because of their size. You can't put them in the dishwasher. They simply won't fit. This device does not fit in the kitchen sink either. However, it is important to clean the oven regularly because food residue burns to its walls and shelves.
TikTok blogger and cleanliness expert Carolina McCauley tells us how to do it properly and safely. Her method is frictionless and also provides an added benefit, as it will help clean more than just the oven rack. (To watch the video, scroll to the end of the news story).
To use Carolina's trick, take the racks out of the oven and put them where you can soak them like a bathtub or a shower tray. Next, close the drain, put some dishwashing detergent pods in the bottom and add in as much hot water as possible so that it covers the racks.
The items are left in this condition for about three hours. During this time, the dishwashing tablets should dissolve in the water and clean the racks. All that will remain at the end is to remove the remaining dirt with a sponge and rinse well under running water. When the grids are dry, they can be put back in place.
It is better not to drain the water after such cleaning. You can rinse the bathtub or shower. The sanitary ware will shine clean.
A few additional tips for cleaning the oven racks in the bathroom
Before placing the grates to soak, lay anti-slip mats or lay a large towel on the bottom. This way you won't scratch the inside of the tub.
To make the dirt soak faster and easier to rinse off, it is better to remove thick soot mechanically before you use the soap solution. In addition, this will prevent large pieces of grease from clogging the drains.
Soak the racks after every 2-3 uses of the oven. This way you will have to use less detergent and you can reduce the soaking time itself. Regular cleaning is always easier and faster than general cleaning.
Earlier OBOZREVATEL shared the means, which will clean off the scale in the kettle better than vinegar and at the same time will not leave a characteristic odor.
Subscribe to OBOZREVATEL channels on Telegram and Viber to be aware of the latest events.