Trending:
The dangers of painting plastic sockets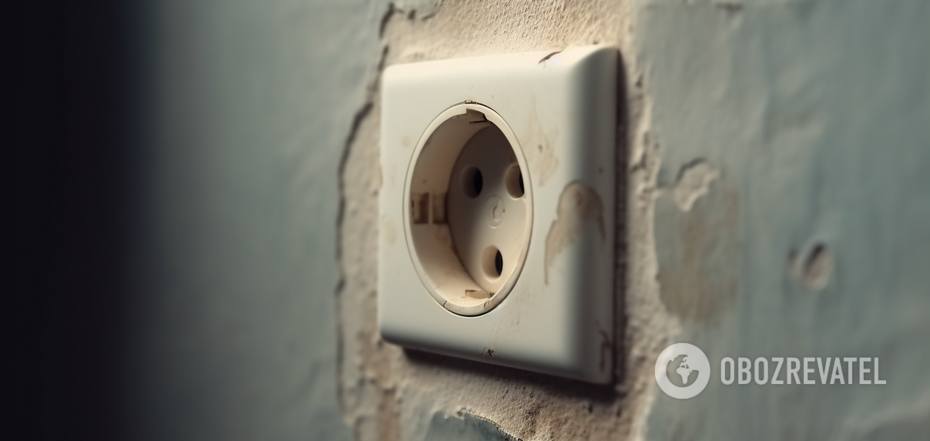 An improperly painted outlet can cause a short circuit and a fire
During a cosmetic renovation, you may notice that the outlets have begun to contrast with the newly painted wall. You are free to replace them, but this can cost a lot of money. In this case, some masters offer to paint the plastic overlay to get a color that is more suitable for the updated interior.
However, before you go shopping for materials, make sure your idea is safe. House Digest reached out to electrical experts who explained what can go wrong.
Why painting sockets is dangerous
Covering an outlet with paint on its own is not particularly dangerous. The problem can be the paint, which can seep in during the application process. This will lead to damage to the electrical wiring and the risk of fire.
Most paints' properties produce an electric current. This means that careless painting of outlets can cause wires to short-circuit.
A painted socket can also make it difficult to plug devices in. Unevenly applied paint can prevent the plug from fitting properly.
Is it safe to paint a socket?
If you do decide to change the color of your electrical sockets, experts advise you to adhere to certain safety measures:
never attempt to paint covers while they are still screwed to the wall, you should remove them before applying the coating;
wait until the paint is completely dry before putting the covers back on;
choose a paint that does not conduct current so that there is no sparking in the socket and no problems with plugs;
avoid getting the inside of the socket painted at all costs.
A safer alternative to paint
However, you can reduce the risk completely and replace the outlet covers by purchasing decorative options. These are available at building stores or online.
To replace the cover plate, take a screwdriver and remove the screws that hold it to the wall. Remove the old cover plate, attach the new one so that it matches the grooves with the wall and screw it to the outlet. You can replace covers for switches, TV cables, USB ports and other electrical outlets in the same way.
Outlet covers are made using a variety of materials and finishes. They are mostly plastic, but you can find wood, metal, stainless steel, ceramic, brass and even bamboo options. Outlet covers also come in matte and glossy finishes, as well as other unique textures just like the paint. You will certainly find something to your liking.
Earlier OBOZREVATEL shared how not to overpay for the work of the electric generator in the house.
Subscribe to OBOZREVATEL channels in Telegram, Viber and Threads to keep up with the latest news.