Trending:
The collapse of the dictatorship of the word: the premiere of the documentary about the Legion "Freedom of Russia" was released. Video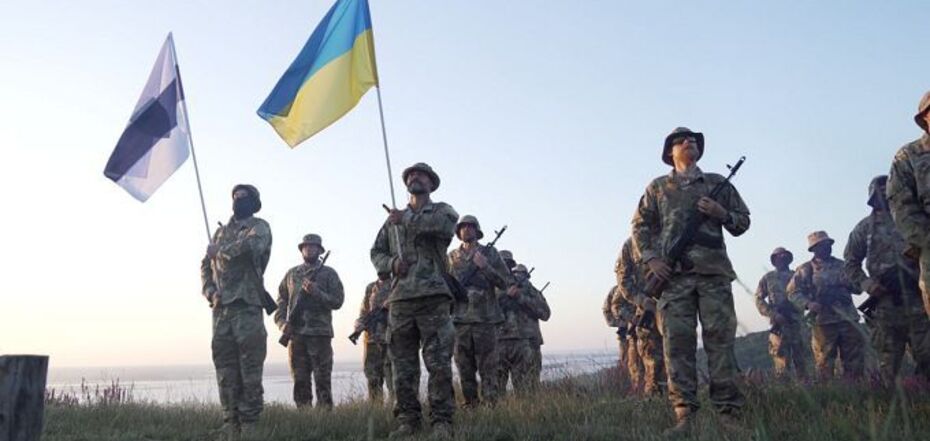 Legion ''Freedom of Russia''. Source: Online.ua
Journalists presented a documentary project "The collapse of the dictatorship of the word" about the Legion "Freedom of Russia", Russian volunteers who stood up in defense of Ukraine. The movie was filmed by the Online.ua team.
What is the movie Legion "Freedom of Russia". The collapse of the dictatorship of the word
The tape will tell you what country swore an oath to the Legion "Freedom of Russia" and what he is fighting for? When will the end of Putin's tyranny come? Do Ukrainians believe in "good Russians" and should Russian citizens be afraid of the arrival of LFR?
The team of online.ua managed to communicate with LFR fighters on the front line, to see what they live, to find out their immediate plans, innermost desires and dreams.
Caesar, LFR's deputy commander for military-public cooperation, says that Russia, unlike, for example, Ukraine, has no civil society.
"Putin continues to destroy his own people and the people of a neighboring country. We once let this genie out of the bottle. We once showed cowardice. We once did not fight for our rights," Caesar says.
A military man with the call sign Garik noted that the Russian opposition is now doing the wrong thing.
"That is, they are conducting some dialogs there, about something incomprehensible. Although it is necessary to just, I don't know, support the same Legion. And they say it doesn't exist. Well, what opposition? What do they do in general?" - asks volunteer Garik.
"The main backbone of the Russian armed forces are people from villages who have been driven to such a state of poverty that they are ready to go kill other people for money. And 18-19 year old stupid teenagers, raised by social networks, not interested in anything in the world, who are just sent to the slaughter," says volunteer Joker.
"It doesn't please anyone that the former post-Soviet countries are independent, want to make their own decisions, want to live their own lives, be friends with who they want to be friends with, not be friends with who they don't want to be friends with, have trade relations with whoever they want and not serve, let's say, an empire. In our case, the evil empire," says Tihiy.
LFR 1st BMR 1st mechanized brigade LFR Rifleman Apostol cites the motivation of his unit as changing the established order, the current government and regime in the Russian Federation:
"Because this regime is absolutely cannibalistic, it is a regime that has no right to exist from a moral point of view and from a legal point of view too, because it is absolutely unconstitutional. I will say this, there is the motherland and there is love for the motherland, but there is also truth, and love for truth prevails over love for the motherland. And my truth, which I follow, lies in the liberal democratic world."
Volunteer Zaza says that after Prigozhin's attempted coup d'état, a certain segment of the Russian population did begin to wonder if things are going as they are told:
"The other hasn't changed their point of view, because it is more profitable for them to believe what they already believe than to think differently, to look for other information, to assume even that Russia is wrong, but for them this is tantamount to suicide."