Trending:
The best way to clean wooden furniture from mold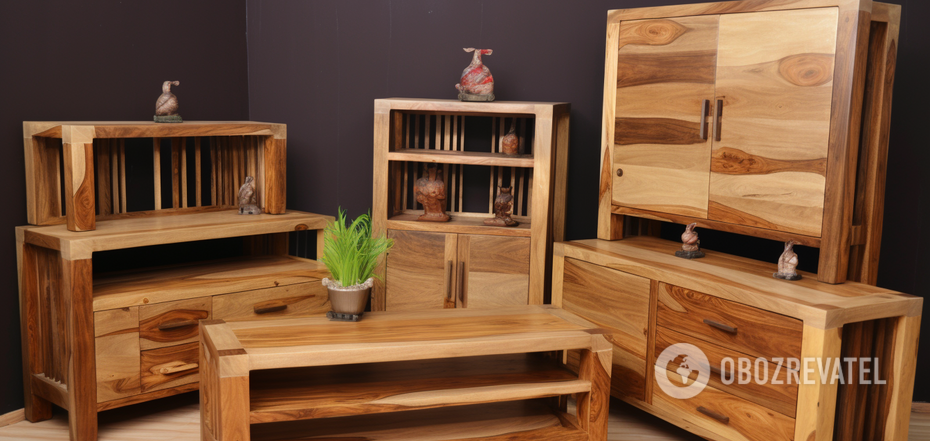 Natural wood can be affected by mold fungus, but most of their types can be cleaned up on their own
Natural wood is a favorable environment for the development of mold. If a wooden object is in a high-humidity environment for a long time, it can develop a fungus. And it will be necessary to get rid of it as soon as possible.
OBOZREVATEL collected a few lifehacks on how to ged rid of mold fungus from wooden furniture. To do this, you will need both affordable and environmentally friendly ingredients.
Determine the type of mold
Wood can be affected by several types of mold fungi. If you're dealing with black mold, it's best not to rely on your strength and seek professional help. This is the most dangerous type, which you need to fight with the help of special means. You can handle it on your own in all other cases.
Start by protecting yourself and the apartment
Any work on mold removal should be carried out with protective equipment. You should wear gloves, goggles and a protective mask or respirator, which will prevent fungal spores from getting into the respiratory tract.
You should also vacuum the infected piece of furniture thoroughly to collect any particles that may be in the air. Ideally, this should be done with a vacuum cleaner equipped with a HEPA filter. If possible, you should clean mold off wooden furniture outdoors. If this is not possible, place plastic sheeting under the item.
Wash the infected surface
To wash a wooden surface, mix warm water with one teaspoon of dishwashing liquid in a sprayer. Shake the contents of the bottle properly and spray the mixture on the item. Treat the moldy areas with a soft-bristled brush. An old toothbrush will do. Use a separate rag to remove excess foam and liquid and dry the surface with a paper towel. This step may be enough if the mold has not penetrated into the wood too deep.
Use a vinegar spray
White vinegar is quite effective against mold fungi. Mix vinegar with warm water in a 1:1 ratio and spray the affected areas with this solution. Leave the remedy to act for an hour. Collect the excess liquid with the help of paper towels.
Earlier, OBOZREVATEL spoke about cleaning lifehacks, which are toxic and damage the furniture.
Subscribe to OBOZREVATEL channels in Telegram and Viber to keep up to date.