Trending:
The best temperature to wash bed linen so that is it clean and does not lose color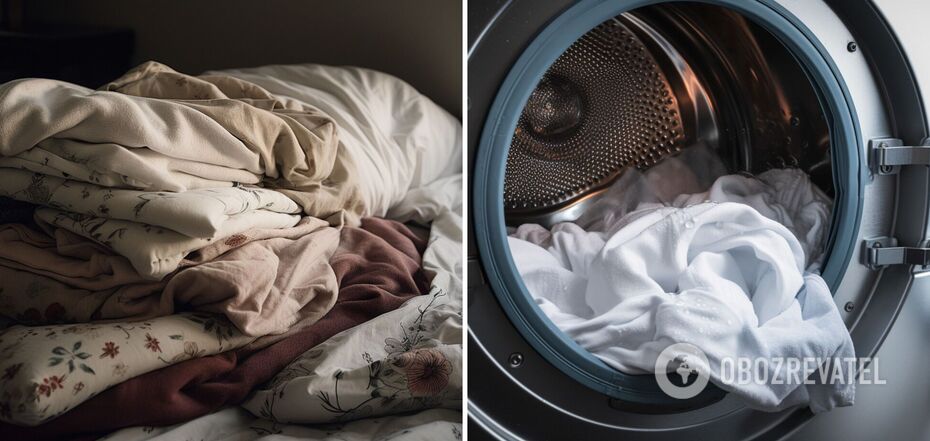 The bedding does not have to be washed in very hot water each time
Bed linen is a textile that is in constant contact with the body. That is why its cleanliness is so important. It is also important to know how to wash bedding so that it does not have dirt and germs on it. After all, sweat, skin fat, saliva and other things that are excellent food for a variety of possible dangerous microorganisms are collected there. They can cause skin rashes, allergies and even fungal infections.
An important role in washing is played by the temperature of the water. It is believed that only very hot water can kill germs. However, experts say that this is not quite true. According to the Express, they advise choosing not the moderate temperature to protect textiles from premature destruction.
The correct temperature regime, which is ideal for the type of fabric and the dye used, is usually indicated on the label. If there is no label, experts recommend washing bedding at a temperature of 40 degrees. It will keep colored sheets from fading and fibers from rapid wear and tear.
White bedding can also be washed at a higher temperature regime. However, 40 degrees will still be enough.
A mild detergent and delicate mode will also help care of bed linen. This will additionally protect the fibers.
Experts also advise sorting bedding before washing by color. Even though the fabrics are dyed with low-washable dyes, the sheets can still fade. This risk will be even higher if you load clothes, knitwear, etc with it. Therefore, white and colored clothes must be washed separately.
In addition, some items of bed linen made of certain materials may require individual washing conditions. For example, linen or silk.
OBOZREVATEL previously shared how to wash clothes so that they do not fade.
Subscribe to OBOZREVATEL channels on Telegram and Viber to be aware of the latest events.