Trending:
The best fragrant plants to fill the garden with incredible smell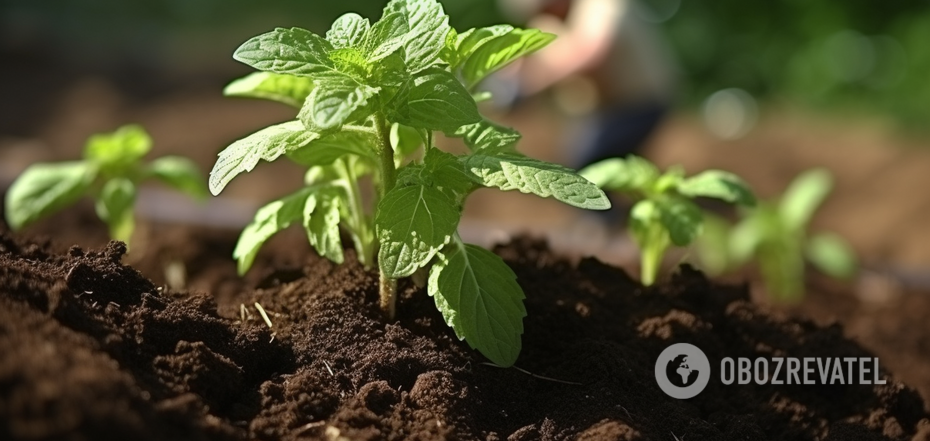 What plants to plant in the garden
Experienced gardeners know that some plants are capable of repelling insects with their odor and that is also quite pleasant for humans. For example, marigold, lavender or mint will protect beds from pests, while lemongrass is a natural enemy of mosquitoes.
Experts advise planting fragrant herbs in the garden as these plants will not only allow you to enjoy a pleasant aroma but also bring a lot of benefits. The Irish Times reports on the best fragrant plants that will brighten up any flowerbed.
Mint
The smell of peppermint has been proven to improve concentration and memory, relieve headaches, soothe sore throats and have anti-inflammatory and anti-edema effects. This plant is a source of vitamins, phosphorus, calcium, iron, fiber and manganese.
You can plant it under the windows, grow it in a pot and keep it on the terrace or balcony. Mint is quite unpretentious, it grows quickly even on hot days under the scorching rays of the sun. You can also enjoy the flavor of mint and its medicinal properties in winter, you just need to perform the preparation properly. Young mint should not be dried as it has few useful substances and its odor is not as intense as that of mature mint.
Lemon verbena (Aloysia citriodora)
Lemon verbena has a pleasant citrus aroma. It is a perennial shrub, also used in folk medicine. The first collection of leaves is done in June, and the second one is done during the flowering period. After collection, the leaves are dried and stored in a cool room using paper bags.
Verbena essential oil is used as a calming and tonic. The plant contains aldehydes, glycosides, terpene ketones, essential oils, alcohols and polyphenols. Lemon verbena is also used to make infusions and teas.
Sage
Sage has a pleasant, sweet and slightly minty aroma. Sage has a strong antimicrobial, antiseptic and anti-inflammatory effect. Sage leaves are also used for coughs as the plant promotes expectoration. This plant likes light but begins to lose useful essential oils with insufficient amounts of it. Should be in the sun at least seven hours a day sage.
Myrtle
Another garden plant that is famous for its aromatic leaves is myrtle (Myrtus communis). Myrtle leaves are used as a seasoning in cooking. The leaves and white fluffy flowers are rich in essential oils.
Earlier OBOZREVATEL shared why mint and melissa should be in every vegetable garden.
OBOZREVATEL also analyzed what flowers will protect vegetables from diseases and pests if you plant them near the beds.
Subscribe to OBOZREVATEL channels on Telegram and Viber to be aware of the latest events.