Trending:
The best classic car of all time has been named: what makes it special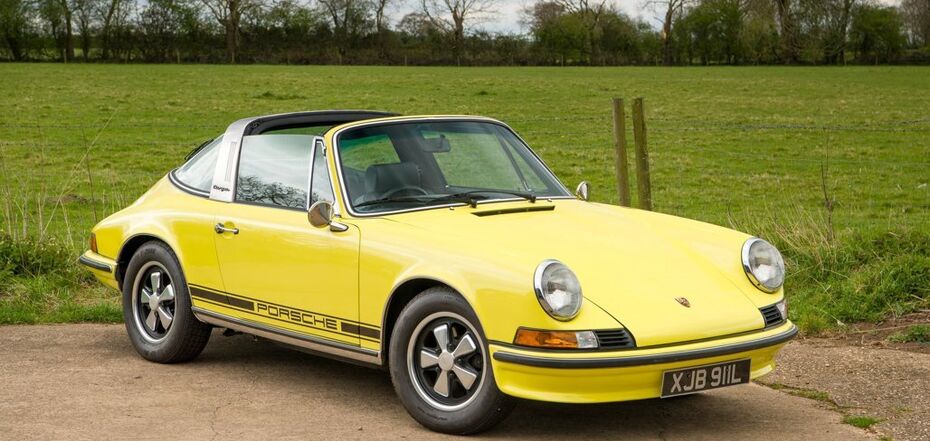 Porsche 911. Source: drivencarguide.co.nz
The Porsche 911 has been named the best classic car in the world according to a rating compiled by experts from Car & Classic, Europe's largest classic car market. The experts analyzed data for the last 15 years of sales and chose the best cars, taking into account reliability and price indicators.
The list of leaders also includes Ford Mustang, Chevrolet Corvette and Jaguar E-Type. The details were revealed by Driven Car Guide.
Porsche 911
The absolute favorite of the rating is the Porsche 911. The model is one of the most famous and recognizable in the world. Undoubtedly, the 911 is the top representative of Porsche, the classic design of which remains unchanged in all variants for almost 60 years.
Ford Mustang
The Ford Mustang gets a silver model. Experts have identified it as Ford's most successful representative. The model was considered the best American maslcar since 1964 Ford Mustang is a constant favorite in the American and European markets.
Range Rover
Range Rover is a bronze medalist. The cars have been in production since the 1970s. The price may seem a bit high, but the quality is worth it.
Chevrolet Corvette
The Chevrolet Corvette is another classic legend that has been in production for over 60 years and is still going strong.
Jaguar E-Type
Of course, it's impossible not to mention the immortal Jaguar E-Type. It's also the make and model with the highest average selling price according to C&C.
Volkswagen Campervan
The iconic VW Campervan became an epochal symbol of the turbulent sixties and often appeared on TV screens of popular movies of the period.
Land Rover Defender
Another Land Rover the Defender SUV has made it into the ranking.
BMW 3-Series
The BMW 3-Series occupies the eighth position in the ranking. It is one of the most affordable classic cars on the list.
Ford Escort
The British iconic model remains popular with classic car collectors thanks to quality parts and support.
Mini Cooper
The instantly recognizable Mini Cooper with its classic design completes the ranking of legendary cars of all time.
Earlier OBOZREVATEL published the top 5 most reliable cars.
Subscribe to OBOZREVATEL channels in Telegram and Viber to be aware of the latest events.