Trending:
The "Barbie" director answered whether she plans to make a sequel of the acclaimed movie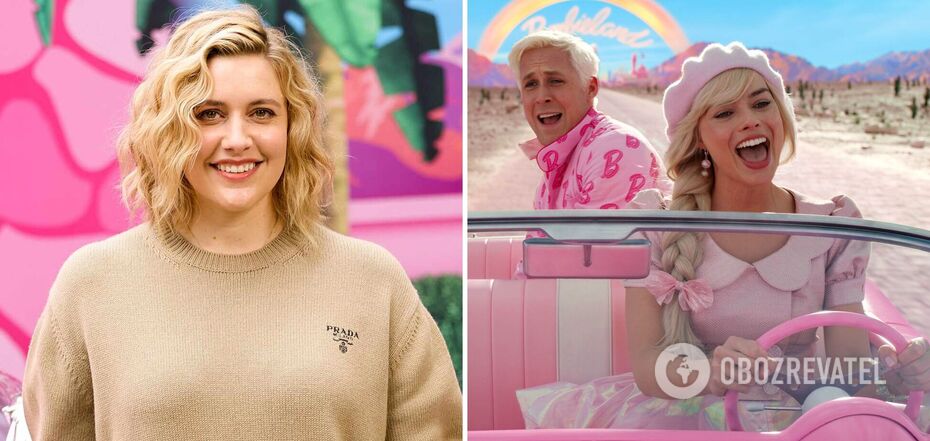 Greta Gerwig answered whether she will film a ''Barbie'' sequel
"Barbie" starring Margot Robbie and Ryan Gosling became a hit in 2023 long before the film was even released, as marketers made a serious effort to create a powerful advertising campaign for the comedy. Audiences around the world put on pink outfits, with the box office receipts for the first weekend becoming a record after the coronavirus quarantine. Such success suggests that the authors of the picture will not miss the opportunity to earn even more and shoot a sequel. However, the director of the movie Greta Gerwig is of a different opinion.
She hastened to upset fans: shooting the second part of "Barbie" is not planned. She said this in an interview to The New York Times.
Gerwig admitted that she showed everything she wanted and she has no idea for the continuation of the story.
"Right now it's all I have. At the end of working on every movie, I feel like I'll never have another idea and I've done everything I ever wanted to do. I wouldn't want to ruin anyone's dream, but for now I have zero ideas," the publication quoted the filmmaker as saying.
To remind, the premieres of the two major movie hits of summer-2023 "Barbie" and "Oppenheimer" were held on the same day, July 20. This fact divided the audience into two clans: some went to watch a moralizing comedy about the iconic blonde doll, while others preferred biographical thriller about the creator of the atomic bomb. However, especially brave moviegoers weree the ones who decided to visit two sessions in one day. This confrontation or cultural phenomenon even received the special term "Barbieheimer". However, it was the same "pink" movie from Greta Gerwig who won the fight. For the first weekend at the box office "Barbie" collected 300 million dollars.
However, both movies managed to acquire haters despite the multi-million dollar box office receipts. Moviegoers around the world find bloopers and historical inaccuracies in the movies. Some of them became the cause of high-profile international scandals. Read more at the link here.
We also told you that movie critics and viewers are actively sharing their reviews of the sensational movie "Barbie". Some call it a beautiful story without deep meaning, and others, on the contrary, are delighted with the coverage of important topics through the prism of humor combined with an interesting non-banal plot. To see reviews from experts from around the world and just movie lovers, read our material.
Earlier OBOZREVATEL wrote that the audience found unremarkable but important reference to the historical enemies of the famous doll in the Barbie movie. Bratz dolls unexpectedly appeared in the film, which at some time created competition for the Mattel company.
Only verified information from us in Telegram-channel Obozrevatel, Threads and Viber. Do not fall for fakes!