Trending:
That's where it's dirtiest: what you should clean first in the kitchen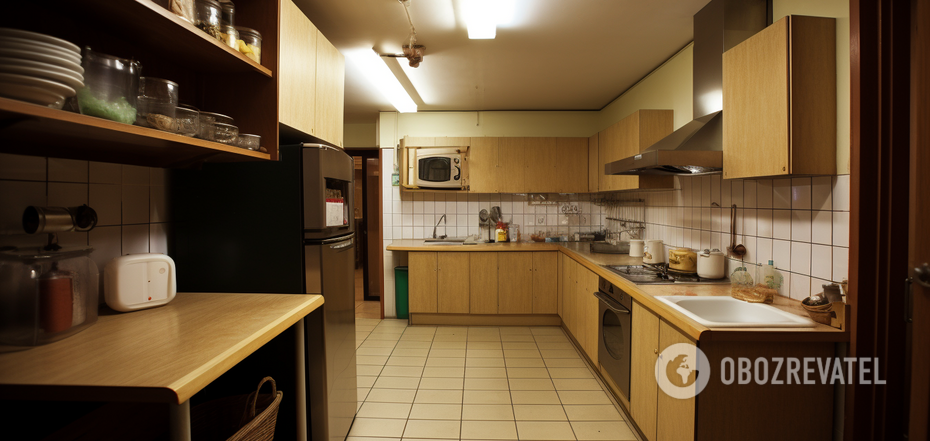 The countertop is the real command center of the kitchen and needs careful care.
Keeping our kitchen clean is not only pleasant, but also important. After all, its cleanliness determines how safe our food will be. For example, mold from the surfaces can get into the food and cause serious harm to health. So it is important to know which areas in this room need special attention and care.
Homes and Gardens asked cleaning experts for their advice. They all agreed that it's important to keep countertops hygienically clean.
Why countertops are so important
The tabletop can be called the command center of the kitchen. This is where all the most important processes take place - cutting and mixing food, cooking and serving ready meals and drinks. This is why bacteria can develop in the crumbs and droplets that remain on countertops. Particularly pathogenic ones.
Also, it is these surfaces that we touch all the time with our hands and can thus bring various additional contaminants. Therefore, hygienic countertops become even more important. It is also important to take care of window sills and any other flat horizontal surfaces.
What to pay attention to first
Always keep in mind what material your countertop is made of. This determines the approach to cleaning and the set of products that you will use. Acrylic and white quartz react differently to different substances.
Where to start
First of all, clean up the mess on the countertops. Gather up all the dirty dishes, put food in the refrigerator and cabinets, sweep away crumbs, and wipe away stains. The less extraneous stuff you have on the surface between uses, the better. Plus, this way you'll always have a free workspace.
All-purpose products and tools
Keep a mild detergent in the kitchen to remove grease and other food debris, as well as a microfiber cloth. The detergent can be in any form - spray, liquid, gel, etc. Even your regular dishwashing liquid or white vinegar diluted 1:1 with water will work. Work it on the countertop and wipe it thoroughly with a microfiber cloth.
Do not leave the tabletop wet
After cleaning, always wipe surfaces with clean water and wipe dry. Excessive moisture accelerates the reproduction of germs and provokes the development of mold. You can wipe the countertop with paper towels or textile towels. If you choose textiles, do not forget to wash them often.
Decontamination
The coronavirus pandemic has taught us the importance of disinfecting surfaces. So keep an antibacterial spray in your kitchen. Use it after every meal, especially if you cook meat or fish. But remember, it's not enough to wipe it off. You need to liberally sprinkle it on the countertop and let it work for a few minutes. Then the decontamination will be really effective.
Previously OBOZREVATEL told how to properly clean a toilet bowl, so it would be hygienically clean.
Subscribe to channels OBOZREVATEL in Telegram and Viber to keep up with the latest events.