Trending:
Test your attentiveness: a challenging puzzle for the smartest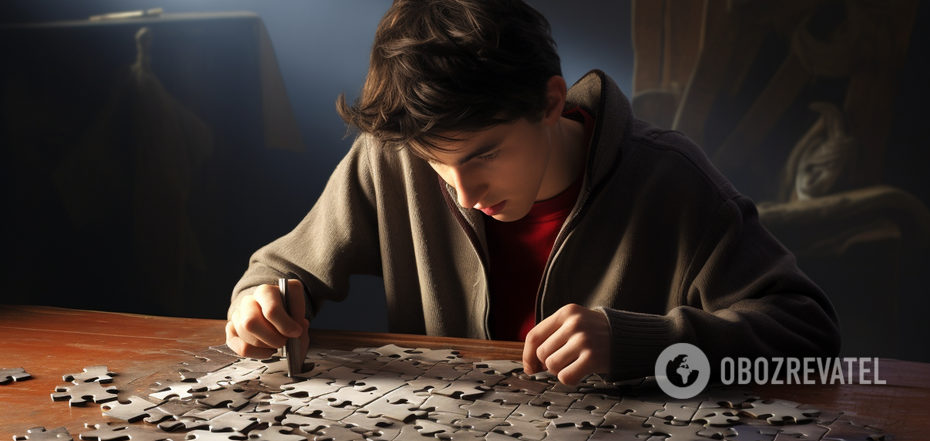 Puzzles help to regain the concentration we lose due to gadgets
Psychologists and neuroscientists say that the abundance of gadgets around us has a bad effect on our ability to concentrate. We are constantly distracted by various notifications and become more scattered. You can restore and even develop the ability to focus with the help of puzzles.
It is all the more ironic that the new puzzle published by OBOZREVATEL is dedicated to gadgets. In the picture depicting various electronic devices, you need to find an iPhone.
It's not easy to spot it, because tablets, a player, a gamepad, a calculator, a laptop, and other devices are arranged in a very chaotic manner. Numerous wires, which are also present in the picture, add to the confusion.
The maximum task for those who want to solve this puzzle is to find a solution in 10 seconds. But only true professionals can repeat this achievement. Those who have recently become interested in puzzles should simply concentrate on achieving the result, no matter how long it takes.
Neuroscientists claim that solving a problem on your own gives the brain the much-desired reward and sense of satisfaction. That's why you shouldn't give up if you don't fit in the time allotted for solving it. This type of brain puzzle tests your eyesight and ability to scan images to find the most important details. If you can do it, you will improve these skills yourself, which will be really beneficial.
If you can't do the task, don't be discouraged. You can always use the hints we publish below.
Earlier, OBOZREVATEL published a similar problem, where you had to find a cougar hidden in the image of a forest.
Subscribe to OBOZREVATEL'sTelegram and Viber channels to keep up with the latest developments.