Trending:
Telephone etiquette: when to call or write, and when to send a voice mail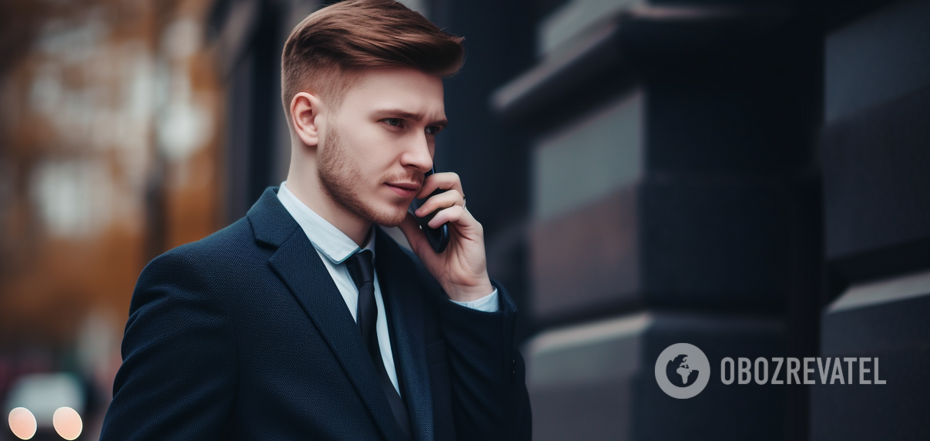 Rules of telephone etiquette
As technology evolves, so do the rules of etiquette. Over the past decade, the norms of telephone communication have undergone significant changes, which sometimes leads to misunderstandings and confusion.
Experts have given advice to help you better navigate current trends and conduct business negotiations by phone or video. The Washington Post explains why you should pre-write a message before making a call and what are the rules for video calls.
Is voicemail still relevant
Voicemail is an artifact of the days before texting. If you have information that needs to be communicated accurately and in a timely manner, it is better to put it in writing in the form of a text message or email. Few people use voicemail anymore. Most phones transcribe voicemails, so chances are people aren't even listening to what you said, but reading the automatically transcribed (possibly incorrect) text version.
Text before you call
According to the rules of etiquette, you can send a message in advance to ask if the person you're talking to is available to take a call right now. You can also choose the best time to talk when the person is free. An unannounced call can be stressful for some people.
Wording and context are key for these pre-call texts. A simple "call me back" message may seem urgent and make it seem like there is an emergency. If it's a specific topic, mention in the text what you'd like to talk about so the other person can prepare.
The rule of answering a call
Just because someone calls you out of the blue doesn't mean you have to pick up the phone. If you're in a restaurant, using the restroom, or in a meeting, mute the call and call back at a convenient time.
Lizzie Post, an etiquette expert and co-president of the Emily Post Institute, advises setting up an automatic text response on your smartphone if you can't answer the call.
Emotions and facts
Choose the method of information transfer that is optimal for a particular situation. It is better to resolve disputes, emotional issues, and clarify nuances over the phone. This way you can hear the tone of voice and understand the other person better. You can also coordinate some plans by text.
If someone doesn't answer the phone
If someone does not answer your call, do not try to call again immediately. Wait a bit, the person will see the missed call and let you know. If it's an emergency, clearly indicate this in a text message.
Video call rules
Video calls on Google Meet, FaceTime, Zoom, or Skype require concentration. Hold your phone up so that your face fills the entire screen, not just your forehead and nose, and stay still until the call is over. When people, especially children, move around during a video call, it can be disorienting to the person on the other end.
Public places
Don't use a speakerphone in public places - it's bad manners. Whether it's a regular call, a video call, or a call through a smartwatch, use headphones or reschedule the conversation for later. Headphones only solve half the problem because people will still hear what you say. If you're in a crowded place, such as an office or a store, be mindful of other people's personal space. Don't raise your voice, shout, or behave in a manner that is too commodious.
Video calls in public places are also a sensitive topic. There are strangers around you who may not really want to be on camera, but they have no choice.
Earlier, OBOZREVATEL told you why you shouldn't put your phone on the dinner table.
Subscribe to OBOZREVATEL'sTelegram and Viber channels to keep up with the latest developments.