Trending:
Tastier than cheesecakes: delicate cottage cheese soufflé for breakfast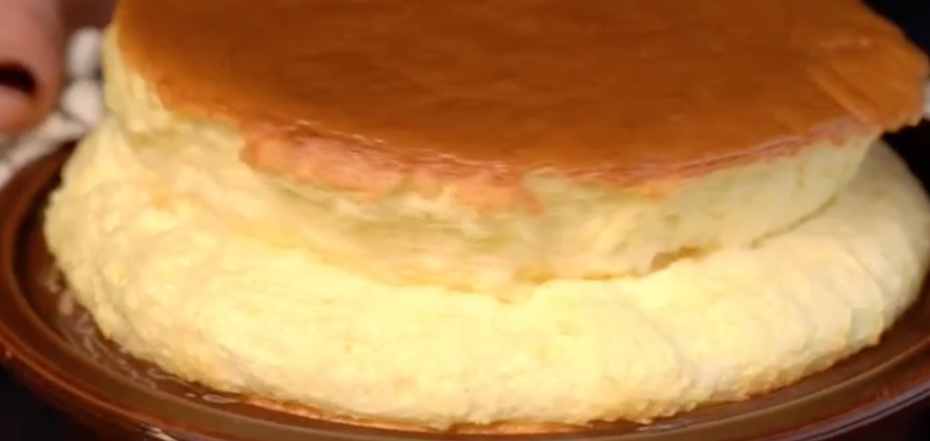 Souffle Recipe. Source: Screenshot from an Instagram video
Soufflé is a very delicate, light and delicious dish that can be made with cottage cheese, as well as with hard cheeses. In order for the dish to be fluffy, it is necessary to add whites whipped to peaks. It is worth noting that souffle can be made as sweet or savory, adding, for example, fish, meat, herbs, vegetables, as well as chocolate, fruits, berries to the base.
Culinarian Olga Martynovskaya shared on Instagram a recipe for a cheese soufflé, which will turn out very tender and airy.
Ingredients:
milk - 100 ml
30 % cream - 100 ml
cornstarch - 15 g
egg yolks - 2 pcs.
firm cheese - 200 gr
salt - pinch
whites -
Method of preparation:
1. Dissolve the starch in the cold milk, stir well, pour in the cream and heat in a saucepan until boiling, stirring constantly and vigorously with a whisk.
2. As soon as it boils, add grated cheese and stir for 1-2 minutes. Add the yolks and stir.
3. Whisk the mixture until it is smooth, so that it is like custard.
4. Weigh the pounded mass to make 350 grams, then you will need 175 grams of whites.
5. Whisk the whites until stiff and frothy. No sugar! Add a pinch of salt to thicken. The amount of salt depends on the cheese you choose.
6. First, add some of the whites to the curd mixture and stir vigorously, and then pour the curd base into the whites and use a silicone spatula to mix gently and briefly.
7. The soufflé forms should have even sides, not slanted. Grease well with butter so that there are no gaps anywhere, pour the prepared mixture and cook in the oven in a water bath at 200 C for only 30 minutes, and if you take portioned forms - 20-25 minutes.
Let the soufflé stand for 5-7 minutes after the oven, so the dish will taste better.
You can also find recipes on OBOZREVATEL:
<a href="https://food.obozrevatel.com/vyipechka-i-desertyi/sufle-iz-tyikvyi.htm" target="_blank">Pumpkin souffle</a>
<a href="https://food.obozrevatel.com/vyipechka-i-desertyi/syirnoe-sufle.htm" target="_blank">Cheese souffle</a>