Trending:
Suitable for onions, cucumbers and tomatoes: what to feed vegetables with for a better harvest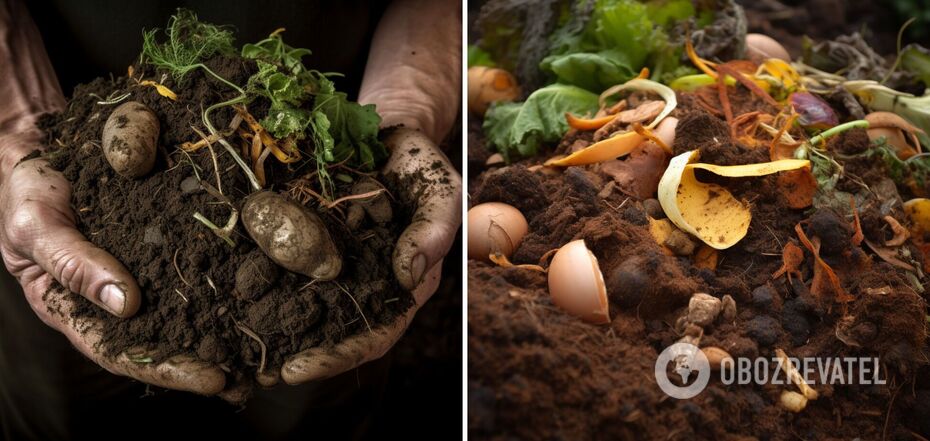 Common eggshells can saturate vegetables with nutrients
In caring for the garden we want simple universal solutions. You can't deny this fact. And some of the best tips are as close to this as possible. For example, eggshells fertilizer for all vegetables.
OBOZREVATEL tells about the recipe for a proven product. It works best for tomatoes, cucumbers, peppers and onions, but will be useful for other vegetables as well. Eggshells consist almost entirely of calcium carbonate, which is good food for plants. It also contains zinc, manganese, fluorine, iron, silicon and other important nutrients. The ingredients in the recipe are per shell of 5 eggs.
Rinse and dry the shells thoroughly, then grind them more vigorously. You can do this in a mortar or a coffee grinder.
Pour two liters of clear standing water over the resulting powder. Leave it to infuse in lukewarm water for one day.
When it is ready, thoroughly strain the liquid through a gauze folded in several layers. You will get a concentrate, which should be diluted in the proportion of one cup per 5 liters of water. The fertilizer is ready.
Apply such fertilizer under the root by watering the plants. For it to penetrate deeper into the soil, you can additionally water the plant with clean water after feeding.
The product strengthens vegetable plants and improves their ability to resist diseases and pests, particularly phytophthora. It also increases yields.
Previously OBOZREVATEL shared how to use fertilizers to accelerate the ripening of tomatoes.
Subscribe to OBOZREVATEL channels in Telegram and Viber to keep up with the latest developments.