Trending:
Strawberries aren't really berries and light-colored dots aren't seeds: a shocking scientific explanation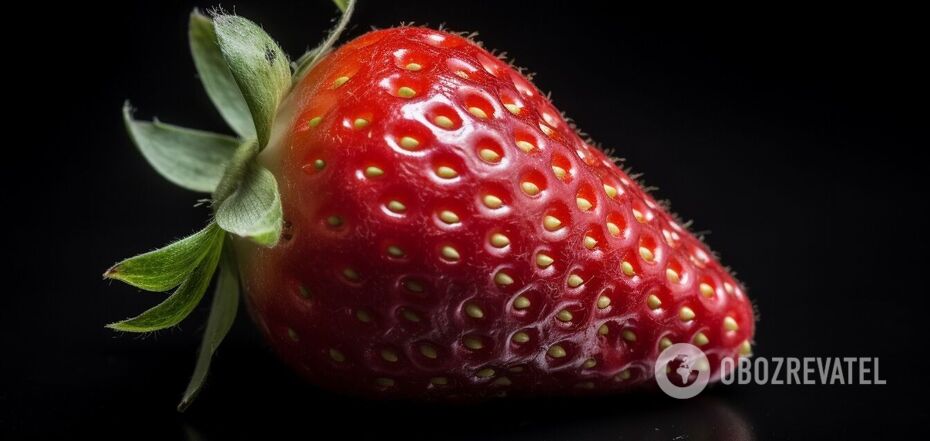 Strawberry is not a berry
We have known since childhood that strawberries are berries and white dots are seeds. Scientists have explained why this is not the case. Although strawberries look like berries, they do not correspond to their structure. The publication IFLScience published the opinion of scientists on this issue.
Strawberries are a perennial plant of the rose family. Raspberries and blackberries also belong to this category.
Any fleshy fruit containing seeds can be called a berry, but there is a scientific classification. To be called a berry, the fruit must contain more than one seed and consist of an outer skin, pulp and an inner shell containing seeds.
Berries are divided into three groups: real, formed at the expense of the ovary, consisting of skin and pulp, in which the seeds are placed (grapes, currants, gooseberries, cranberries, blueberries, cranberries); false, formed from the blossom and sprawling ovary (strawberries); complex, consisting of individual small fruits fused (raspberries, blackberries).
Grapefruit, lime, and pumpkin are technically berries.
Strawberry unlike real berries is a swelling tissue that holds the seed-bearing fruit on its surface.
The strawberry flower is pollinated and the fruit does not swell, but the swelling tissue of the ovule (part of the fruit) and the actual fruit breaks up into small dry seeds. As the seedpods contain only one seed, they can't be classified as a berry either.
Most types of strawberries aren't even grown from seed, because the bush sprouts on its own when it hits the soil.
Therefore, a strawberry is not a berry, but rather a collection of fruits i.e. white seeds on the surface of its berries.
Previously, OBOZREVATEL shared how to cut strawberries after harvest so there are more berries.
Subscribe to OBOZREVATELchannels in Telegram, Viber and Threads to keep up to date.