Trending:
'Still don't know what it is': UFO denouncer calls sensationalized congressional claims just a tip of the truth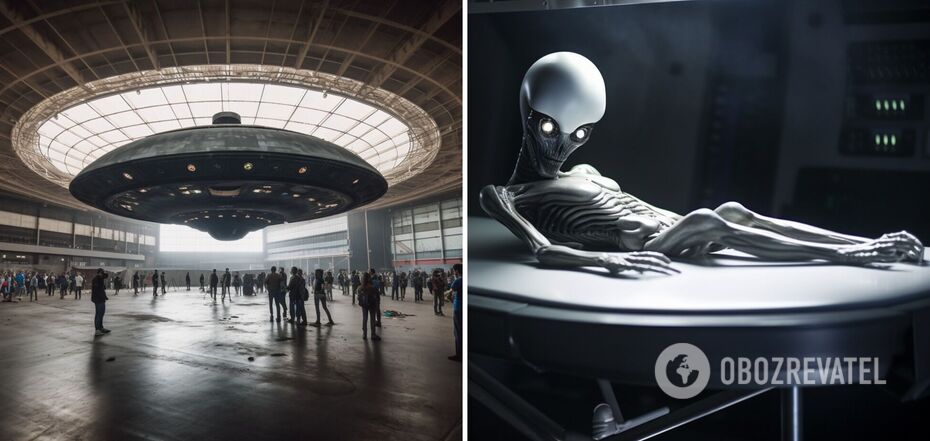 The United States government not only hides the truth about UFOs, but also ignores eyewitness accounts
The United States of America not only hides data about alien aircraft and probably aliens on Earth, but also completely ignores data about sightings of unidentified flying objects in the skies of the United States. All reports of this from private pilots are passed on to nongovernmental groups, which do not respond in any way.
This was revealed by former US Navy lieutenant and F/A-18F pilot Ryan Graves in an article for Newsweek. He is now the co-founder and executive director of Americans for Safe Aerospace, a non-profit organization dedicated to military and commercial crews who have been impacted by UFOs and the push for UFO transparency.
Graves said that during his time in the Navy, he and his team regularly encountered aircraft off the coast of Virginia Beach. These objects, according to Graves, "had no visible propulsion systems .... but could remain stationary in Category 4 hurricane-force winds, accelerate to supersonic speeds, and operate all day, outperforming our fighters."
He claims that such encounters with unidentified flying objects happen all the time, but because they often occur outside the military's purview, the Pentagon is not overly concerned about the issue.
"Today, we still see these very same UAPs (Unexplained Aerial Phenomena - that's what UFOs are now called in the U.S.); we still don't know what they are; and our government has no idea of the extent of the problem," the denouncer wrote.
The problem, he said, is that "pilots, both commercial and military, encounter UAPs, and most of these cases go unreported."
During his congressional testimony, Graves claimed that his organization has been in contact with more than 30 people who have witnessed UFOs. He admitted that since that appearance before U.S. lawmakers, more people have contacted his organization with their stories.
Most of these witnesses, Graves added, make their living flying commercial airliners.
The whistleblower notes that despite a concerted effort by the Pentagon and Congress to bring UFOs to light, there is still no streamlined reporting protocol. According to Graves, the Federal Aviation Administration simply instructs commercial pilots to report incidents to nongovernmental groups without any "formal follow-up or analysis."
He is therefore more than convinced that there have been many more genuine UFO claims than the U.S. government admits.
While it is certainly true that a significant portion of UFO claims may turn out to be erroneous or false, the lack of a reporting structure outside the U.S. military is troubling to Graves. He notes that this omission creates a huge gap in the government's understanding of the strange sightings that are increasingly commonplace.
Earlier OBOZREVATEL also told about the fact that in NASA and the Pentagon recognized the anomalousness of spherical UFOs flying "around the world".
Subscribe to OBOZREVATEL channels in Telegram and Viber to keep up with the latest news.