Trending:
Spot the chameleon among the brightly colored parrots: only geniuses can do it in 9 seconds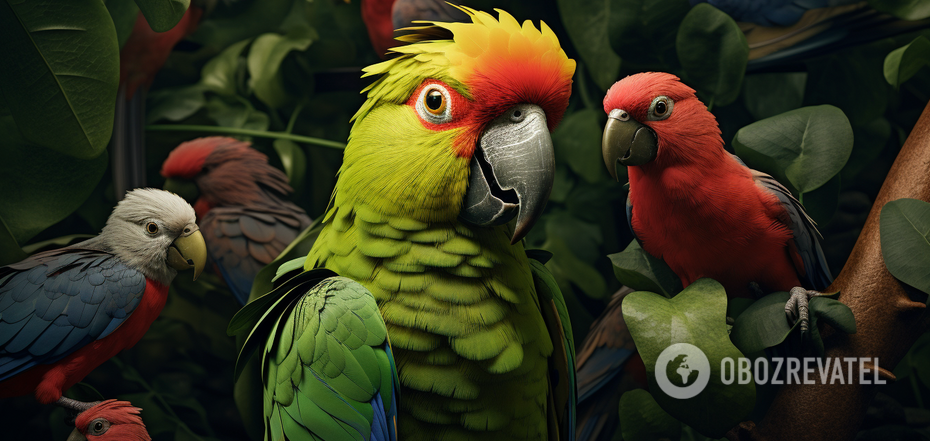 A puzzle about parrots. Illustrative image
Solving puzzles is a great way not only to relax after a hard day at work, but also to exercise your brain. Regularly performing such tasks that do not require much time and effort can improve cognitive skills and prevent the risk of age-related neurological diseases.
A colorful parrot puzzle is gaining popularity online . Only 5% of respondents were able to spot the chameleon hiding among the birds in the image.
Experts say that optical illusions are also part of psychoanalysis, which can shed light on how you perceive things. Such tests are sometimes used by psychologists.
The image was published as an interesting puzzle for children and adults. In this optical illusion, you can see parrots of different colors, but there is a chameleon hidden among the birds.
Optical illusions are another fun way to test your IQ. Of course, this is only a conditional test; to determine this indicator more or less accurately, you should take professional tasks.
Could you spot a hidden chameleon in 9 seconds?
If you look closely at the bottom right of the image, you will see a turquoise chameleon. An optical illusion can also show how sharp your eyesight is. So, the chameleon is hiding between the blue and orange parrots.
Research shows that the more you train your brain with challenging puzzles, the lower your risk of having certain neurological diseases and conditions as you age. Optical illusions provide fascinating insights into how our brains work. Specific combinations of colors, light, and patterns can make the brain visually see details that are not actually in the image.
Earlier, OBOZ.UA published a challenging mindfulness puzzle made in the style of an ancient engraving.
Subscribe to theOBOZ.UA channels on Telegram and Viber to keep up with the latest events.