Trending:
Spiders have shown scientists an ingeniously simple method of collecting water from the air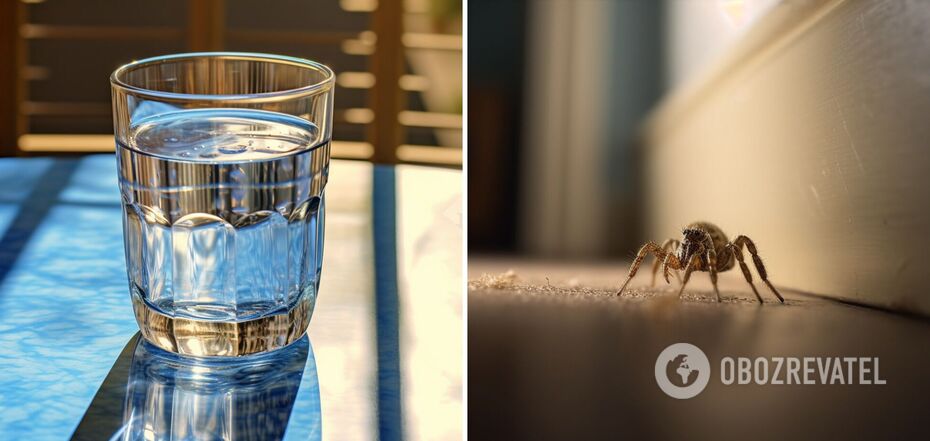 Spiders can also collect morning dew on their own webs
Artificial fibres, woven like a spider's web, can provide large-scale water harvesting from fog in places where there is no access to clean and potable water. Experiments have shown that spiral fibre bumps can collect 2000 times more water than the volume of the bumps.
This is stated in a study published in the journal Advanced Functional Materials, the details of which are reported by New Scientist (to watch the video, scroll to the end).
Current methods of collecting water from the air are also effective, but they are an energy-intensive process. In particular, the condensation method requires a surface that is cooler than the air temperature.
Now, Yunmei Zheng from Beihang University in China and her colleagues have developed artificial microfibre filaments covered with spiral bumps. It is thanks to these irregularities that the fibre is able to passively form huge drops of water on itself.
To achieve this effect, scientists coated the plastic microfibre with a layer of hydrophilic (water-loving) titanium dioxide. As a result, bulges were formed on the fibre, which are then brought to a spiral shape using high temperatures.
The spiral structure significantly increases the surface area on which water droplets can attach themselves. It also allows the water to adhere to the fibre better. Research has shown that such a bulge can collect 2000 times more water than its volume.
As part of the experiments, the scientists created a device made up of 420 spiral bumps measuring 6 square centimetres, which can collect about 100 ml of water per day in a foggy environment.
In order to produce enough water for one person per day, the device would need to be about 17 times larger. Its area will be about 108 square centimetres.
The scientists admitted that they borrowed the idea for their product from nature, namely from spider webs, which are similarly capable of collecting large volumes of water. They also acknowledge that "it looks interesting, but it requires very complicated preparation".
Similar artificial webs already exist, but their water-harvesting capacity tends to decrease over time. At the same time, titanium oxide can self-repair by reacting with water molecules under the influence of ultraviolet light. This reaction maintains the hydrophilic properties of the material, providing it with a high ability to form bonds with water.
Earlier, OBOZREVATEL also reported that scientists have learnt to generate electricity from the air.
Subscribe to OBOZREVATEL's Telegram, Viber and Threads channels to keep up with the latest developments.