Trending:
Speech etiquette rules: how to show your manners in a conversation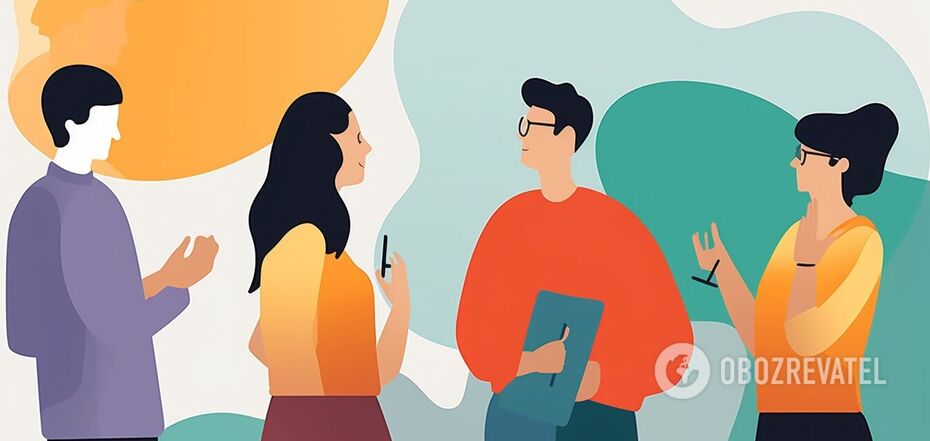 Rules of speech etiquette
Speech etiquette is a set of rules that help to show politeness and good manners. Every situation requires the application of certain rules, regardless of whether it is a friendly or business conversation.
The rules of speech etiquette established in society will help you have a successful conversation and make a good impression. OBOZREVATEL has collected tips to help you cope with this.
Since childhood, we have been taught to be polite and respectful to others, and speech etiquette is an important part of upbringing.
Every day should start with the words "Good morning" with those with whom you live. When you meet a friend, you should say "Hello" or "Good afternoon";
When answering the phone, say in a calm voice: "Hello", "I'm listening" or "Yes";
If you want to express your gratitude, be sure to use the word "Thank you", and to apologise to a person, you can say: "Sorry" or "Excuse me";
If you are sitting with friends and someone sneezes, be sure to wish the person health and say "Bless you";
When saying goodbye to people, use the following phrases: "Have a good day", "See you tomorrow" or "See you";
Be calm and restrained during the conversation. Do not shout, gesture strongly or interrupt the interlocutor;
Clean up your speech and avoid parasitic words: "well" or "like".The rules of speech etiquette depend on events, circumstances and place. Therefore, you need to know where it is appropriate to use a particular rule.
But following the generally accepted rules will never hurt you. It will help you start a pleasant and interesting conversation.
Earlier, OBOZREVATEL published rules of etiquette, which explained when it is okay not to give up your seat in transport.
Subscribe to OBOZREVATEL's Telegram, Viber and Threads channels to keep up with the latest developments.