Trending:
Six simple exercises will help you stay in shape after 40: all you need is mood and desire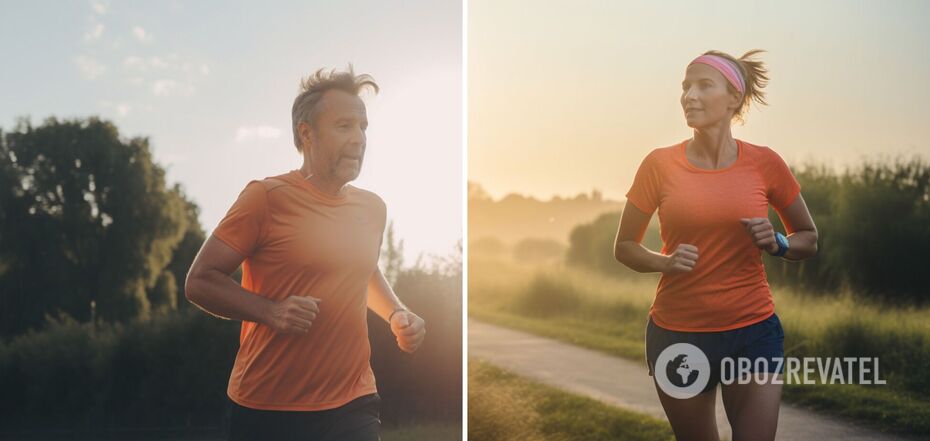 Exercise is good for your health
Age-related changes lead to a decrease in strength and endurance, so it's important to keep your body toned at all times. You don't have to spend money on gyms, as experts say that simple exercises can help you stay in shape without much effort.
Combining cardio and strength training not only burns calories but also keeps your muscles toned. The publication Eat This Not That has outlined the top six exercises that are good to do every day.
Mike Bohl, MD, personal trainer and healthy eating expert, emphasized that the key to success is systematicity.
Squats
Squats can be performed with or without additional weight.
"They help work the large muscles of the thighs and glutes," Dr. Ball noted.
Place your feet shoulder-width apart. Straighten both arms out in front of you, bend your knees and drive your hips back as if you want to sit in a chair. Perform three to six sets of at least 12 repetitions. The exercise is suitable for burning calories and increasing muscular endurance.
Lunges
"Lunges also work the large leg muscles, but they can be performed in multiple directions (forward or side to side)," Dr. Ball explained.
Place your feet shoulder-width apart and step forward to assume a spread stance. Bend your knees to lower into a lunge. Keep your upper body straight as you descend, and make sure your front knee is in line with your toes. Perform three to six sets of at least 12 reps.
Burpees
"Burpees are great for developing muscle strength and improving endurance," Dr. Ball emphasized.
Tense your abs and lower yourself into a deep plank: your legs should be extended behind you and your arms should be below your shoulders. Lower your chest to the floor to perform a push-up. Lift your body back up and jump up, raising both arms above your head. Perform three to six sets of at least 12 reps.
Push-up
Push-ups are effective for strengthening chest and arm muscles. Dr. Ball advises performing a minimum of three to six sets of at least 12 repetitions.
Press
"Bench press exercises don't guarantee abs, but they can help your torso look tighter when you lose weight," Dr. Ball commented on the workout paradox.
Start the exercise by lying on your back on an exercise mat with your knees bent and feet on the floor. Place your hands on the back of your head. Lift your shoulders, upper back and head. Stay in this position for a moment before lowering. Perform from 3 to 6 sets of at least 12 reps each.
Jumping jacks
Finish with a little cardio. Jumping with raised arms is a favorite exercise of many . You need to do 50 jumps and repeat them in 3-6 sets depending on your fitness level.
Earlier OBOZREVATEL shared how sports supplements affect our body and which of them is better to choose.
Subscribe to OBOZREVATEL channels in Telegram, Viber and Threads to be aware of the latest events.