Trending:
Six retrograde planets will change the lives of several signs: who should prepare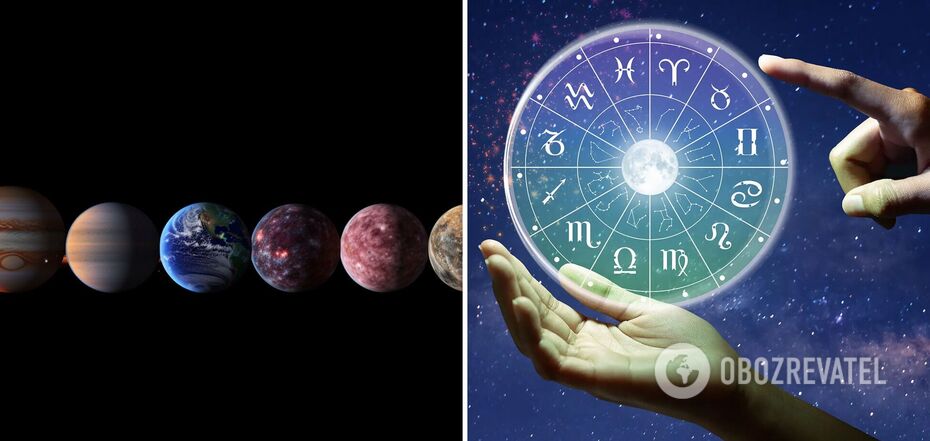 A parade of retrogrades and two full moons will make August a busy month
August 2023 will be a tumultuous month, as six planets retrograde at once. Venus, Saturn, Pluto, Uranus, Jupiter and even Mercury as the culprit of many problems will be retrograde in August. In addition, there will be two full moons this month.
Venus has already begun its retrograde, with Mercury completing this parade and entering on August 23. Astrologers have analyzed what this event bring to each zodiac signs. Find out what to prepare for.
Aries
In addition to piling retrogrades, you will be affected by the new moon in Leo, which will take place on August 16. It will ignite your creativity and may even present a colorful flirtation that's already brewing.
Taurus
Your sign is ruled by Venus, so its current retrograde motion will force you to deeply reconsider your values, memories and past relationships. Take a responsible approach to this.
Gemini
The new moon on August 16 will be a key moment for you. Take on what you have planned on this day right away, because it will be very difficult for you to move fresh ideas forward.
Cancer
The powerful full moon on August 1 will highlight important but unnoticed things, such as your boundaries and energetic connections. If your closest relationships don't align with your values, now is a good time to admit it.
Leo
August begins with a Full Moon in the fiels of communication. This means re-evaluating the dynamics of your closest partnerships and releasing commitments that give you nothing but exhaustion.
Virgo
The Sun moves into your sign in August and boosts your confidence level, so allow yourself to be the center of attention. Mercury retrograde starting on the same day can confuse the cards, but don't let that thought spoil your mood.
Libra
The full moon on August 1 will be the perfect time to get rid of all taboos in creativity. It's also a good opportunity to free yourself from circumstances that have been preventing you from expressing your style.
Scorpio
The beginning of the month will bring a full moon, which will be a signal for you to take a break from your professional routine to focus on your personal life. You need a strong rear end for further growth, so provide it for yourself.
Sagittarius
With the start of the Virgo season on August 23, your career will come to the forefront of your mind. This will be a great time to breathe some energy into your personal ambitions and professional goals.
Capricorn
Mercury retrograde combined with the start of Virgo season will show you where you're feeling emotionally strained. However, it will also bring a refreshing sense of inspiration.
Aquarius
A powerful Full Moon in your sign on August 1 will show you how to free yourself from the expectations of others and embrace your uniqueness in all its beauty. You'll get rid of excessive pressure from the outside world.
Pisces
Mercury retrograde will make it difficult for you to communicate with others. But it will also help you rehash some past disagreements in a relationship in which you never set the record straight.
Earlier OBOZREVATEL shared what will the season of Leo bring to all zodiac signs.
Subscribe to OBOZREVATEL's channels in Telegram, Viber and Threads to keep up to date.