Trending:
Simple ways for improving air quality at home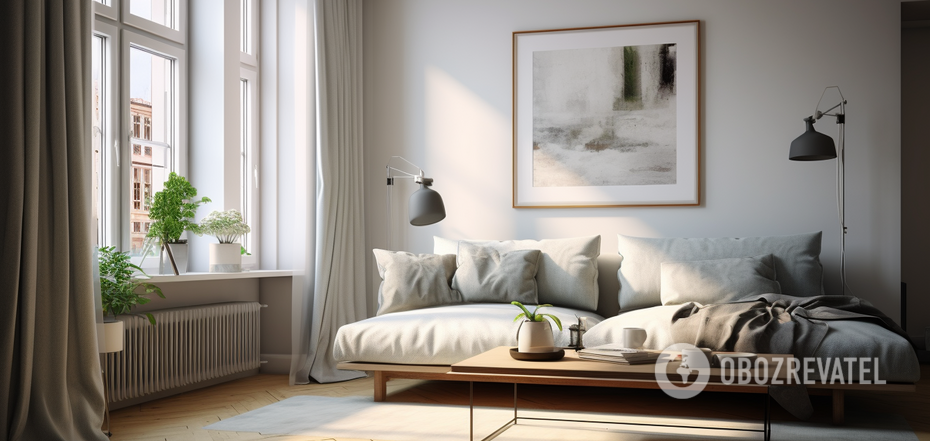 How to improve indoor air quality
It is a well-known fact that polluted air leads to health problems. Unfortunately, we can't influence the level of dust, exhaust gases, and other harmful impurities outside, but everyone can clean the air in their homes.
It is important not only to ventilate the rooms regularly but also to try to improve the air quality. OBOZ.UA shares how to improve the air quality in your home and why regular cleaning plays a key role.
If you have an air conditioner
An air conditioner is a great device that helps to cool the temperature of the room in the summer and warm it up in cold winter weather. However, air conditioners are often forgotten to be cleaned. Dust accumulates on the filters, harmful microorganisms begin to grow, and even mold may appear. Dirty air conditioners pose a health hazard, increasing the risk of allergic reactions and respiratory problems.
Air conditioners should be cleaned at least once a year. It is better, of course, to do it more often. Don't forget to clean the filters in your vacuum cleaners as well.
Ventilation and air conditioning
If you live in a big city and your windows face the roadway, simple ventilation will help to freshen the air in the room only, while cleaning issues will remain unsolved. You should pay attention to high-quality ventilation and air conditioning in your apartment.
The air from the street will saturate the room with oxygen, but allergens, exhaust, dust, and excessive humidity will also enter the room at the same time. Whenever possible, you should ventilate your home with an air conditioner equipped with high-quality, clean filters.
Can houseplants help?
Houseplants can absorb toxins, dust particles, ammonium, formaldehyde, and even gasoline fumes. So you should buy green plants that will not only create a cozy atmosphere in your home but also effectively purify the air. You should wipe the leaves from dust with a damp cloth and give the plants a refreshing shower regularly.
What are salt lamps?
Salt lamps are a wonderful invention of mankind. The lamps can neutralize allergens and pathogens that fly into the room with the street air. Salt lamps produce ions that improve air quality and purify it. A nice bonus: these interior items will perfectly match any style, create soft lighting, and ensure cozy harmony in the home.
What are the benefits of essential oils?
Some essential oils are excellent disinfectants, neutralizing and inhibiting the growth of bacteria. They also help fight fungal spores that lead to mold.
The following essential oils are the most effective in purifying the air:
cinnamon;
rosemary;
oregano;
grapefruit;
lemon or orange;
thyme;
clove;
tea tree..
Earlier, OBOZ.UA shared how to make effective home flavors with your own hands.
Subscribe to OBOZ.UA on Telegram and Viber to keep up with the latest events.