Trending:
Simple tips to pack quickly and calmly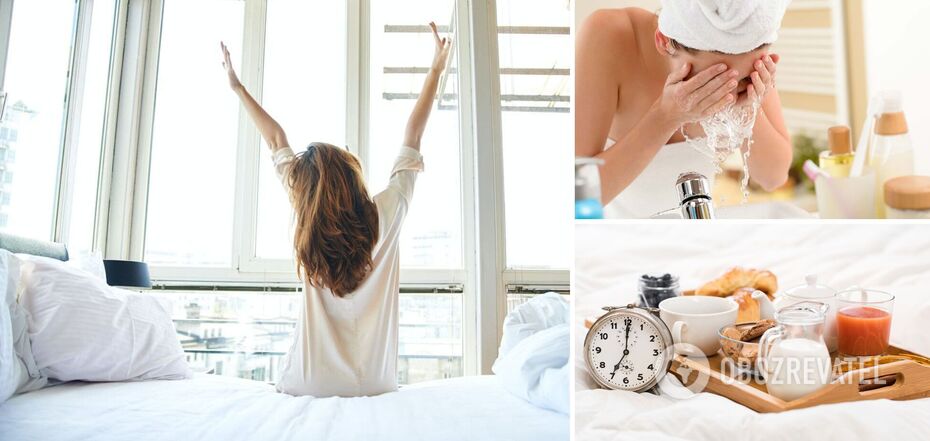 How to get ready for work quickly
Waking up in the morning is not always a pleasant procedure, especially if you have had a rather disturbing night in war conditions. With the onset of fall, waking up in the morning becomes more and more difficult: the weather outside deteriorates and it often rains, so you want to linger in a warm bed.
Another five, ten, twenty minutes: now there is not enough time for breakfast, hair or makeup. OBOZREVATEL tells about the most effective and simple tips that will help to get ready in the morning quickly and save time.
Morning shower
A pleasant morning is the key to a successful and productive day. Use a shower in the morning not only for hygiene purposes but also for an energy boost. Cool water is great for invigorating. Masks, scrubs and other cosmetic procedures should be postponed until the evening or on a day off as it will save at least 10 minutes.
Hairstyle
To save time, it is better to wash your hair in the evening so that in the morning you can do only styling. If you can not wash your hair in the evening, use dry shampoo. Of course, it will not replace a full-fledged hair wash but the hairstyle will look quite well-groomed during the day. If you do decide to wash your hair, do it first thing in the morning, so that during breakfast and putting clothes on the hair dries a little.
Makeup
No amount of foundation will ensure a perfect complexion. A healthy glowing tone is not achieved by artificial methods. If you commute to work on public transportation, layering makeup can ruin it, because your face is sure to sweat.
A radiant skin tone can be achieved without the use of cosmetics. Experts recommend washing your face in the morning with cold water This will stimulate nerve endings, promote blood circulation and give your face a light blush. Then apply a protective or moisturizing cream to your skin.
Food for work
It is better to not only prepare but also pack food for work in the evening. This will also help save time and you will be able to enjoy your breakfast.
Clothes for tomorrow
Check the weather forecast and prepare your clothes for tomorrow in the evening. Iron your shirts, clean your shoes and get your purse ready to match the look. Prepare even underwear, socks and accessories.
Things in their places
You should accustom yourself to order and clean your room in the evening. It often takes a lot of time in the morning to find items that have suddenly disappeared like keys, lip gloss or socks.
You should not turn on your laptop or computer in the morning. Sometimes 5 minutes turns into half an hour late for work. This applies to all gadgets. Allocate a few minutes to watch the news or respond to important messages and that's it. The rest of the information can wait.
Time counting
Make a time-counting rule if morning meetings are a real problem for you and you're constantly late everywhere. Spell out how much time you can spend on each item of your morning gathering. The time for the shower is 7 minutes, hair is 5 minutes, breakfast is 15 minutes and so on.
The main rule of calm and quick gatherings is to leave a few important tasks for the morning that you can not do in the evening.
Earlier OBOZREVATEL shared that sleep deprivation is called a lack or complete lack of satisfaction of the need for sleep. This condition is dangerous because it worsens the concentration of attention and leads to a violation of thought processes. A morning cup of coffee is one of the most popular traditions in the world. To know if coffee indeed invigorates and saves from lack of sleep, read the material.
OBOZREVATEL also reported what habits spoil sleep.
Subscribe to OBOZREVATEL channels on Telegram and Viber to be aware of the latest events.