Trending:
Simple method to clean grease off the hood grid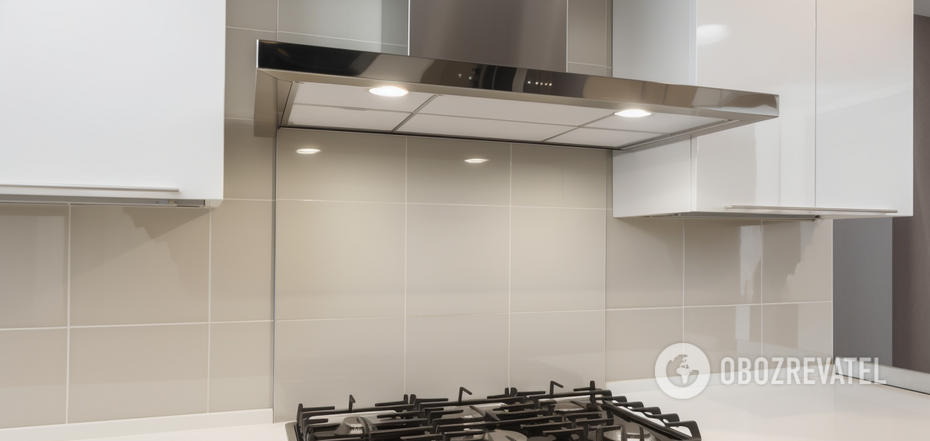 Only a clean hood can work efficiently
Protecting your kitchen from clutter and stains, the cooker hood collects the grease and other grime that accumulates while cooking. At the same time, the hood itself becomes clogged with this dirt from the inside, which can make it work worse and require regular cleaning. This is especially true for the grid.
OBOZREVATEL has collected some tips on how to clean the grid of the hood and how to care for it.
Soaking method
Since the pollutants that are collected on the hood grid dry quickly, it has to be soaked to clean. This is where regular dishwashing detergent can come in handy. Dilute it in hot water as recommended by the instructions on the package and put the grid in the solution for several hours. If possible, maintain the temperature of the solution. After a while, the grease will soften and can be easily removed with the hard side of a kitchen sponge.
Alcohol of ammonia
To cope with really stubborn dirt, which does not come off with the help of soap, ammonia alcohol may solve the problem. To clean the hood grid with it, you need to protect the respiratory tract and work in a well-ventilated and closed room so that the air with ammonia does not get further into the house.
Take 100 ml of ammonia and dissolve in 3.5 liters of warm water. Soak the net in this solution for several hours (2-4 depending on the degree of dirt). Then clean it with a stiff brush. The dirt should come off easily. All that remains is to rinse it properly under running water.
Caring for the inside of the hood
While the grid is soaking in the cleaning agent, you should also take care of the other internal elements of the appliance. It will be good to treat them with a dish solution. It is important to remove all residues of grease and soot. The cleaner will be the hood, the better it will work.
Earlier OBOZREVATEL shared how to brush off the sticky grease from the lid of the frying pan.
Subscribe to OBOZREVATEL channels on Telegram and Viber to be aware of the latest events.