Trending:
Shower will shine: an unexpected remedy to clean lime scale off glass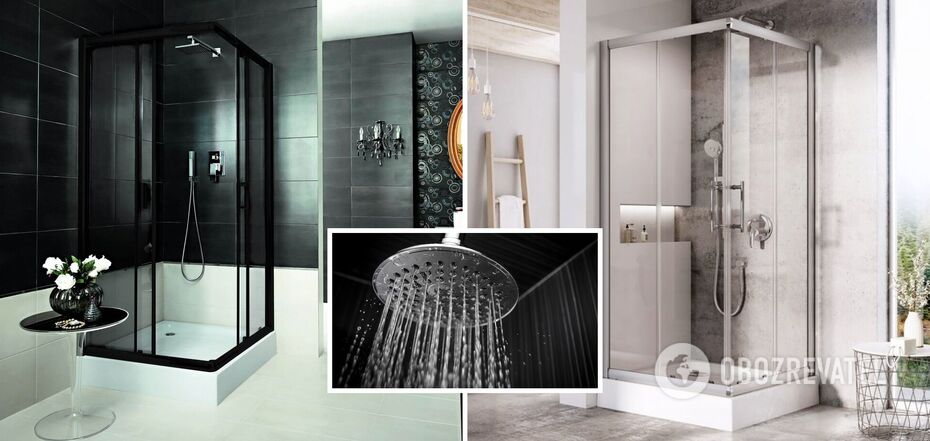 How to clean limescale from the shower glass
Lime scale is formed under the influence of hard tap water, which has a high content of calcium and magnesium salts. In its initial stages, it appears as a thin white layer, which later accumulates and grows into thick, rough growths.
If you neglect to clean surfaces from lime scale, the salts will not only settle on top, but also gradually penetrate into the material, damaging its structure. The Express has reported on a very unexpected remedy that will help to cope with deposits.
On the Mrs. Hinch Cleaning Tips and Tricks Facebook page, users post useful cleaning tips and tricks. The network advised using car windshield wiper to fight lime scale. You just need to spray the product on dirty surfaces, wait a few minutes, wipe with a sponge and rinse with running water. A microfiber cloth will buff the shower to a shine. Glass cleaners act as effective disinfectors and neutralizers of unpleasant aromas.
One more effective flyhack is to spray the surfaces affected by lime scale with a homemade spray made from improvised ingredients. All you need is white vinegar, water and a little dishwashing detergent. Thoroughly wipe the surfaces with a sponge, apply the solution, polish with a microfiber cloth and rinse off the residue with water.
This natural spray will wash away white deposits very quickly, because the main ingredient is white vinegar, which perfectly fights the formation of lime scale.
By the way, cleaning experts advise you to try and means based on acids. For example, you can make lotions from citric acid. This easy trick is best suited for toilet bowls. A packet of citric acid should be dissolved in a glass of water, soak a strip of toilet paper in the remedy and attach it to the stains. Leave the lotions on for a few hours, then rub with a scrubber and rinse off the water. There is a simpler way - just pour citric acid into the toilet bowl. Two packets will be enough. After 3-4 hours, clean the plumbing with a scrubber and rinse with water.
Also from lime scale and mold in the shower will help remedy based on lemon juice, toothpaste and vinegar. More about the recipe - read in the material.
Earlier OBOZREVATEL told how to clean the toilet bowl from stains and make it fresh and shiny.
Subscribe to the channels OBOZREVATEL in Telegram and Viber to be aware of the latest events.