Trending:
Shirts and dresses: a special "dress code" was proposed for airline passengers, the idea sparked much controversy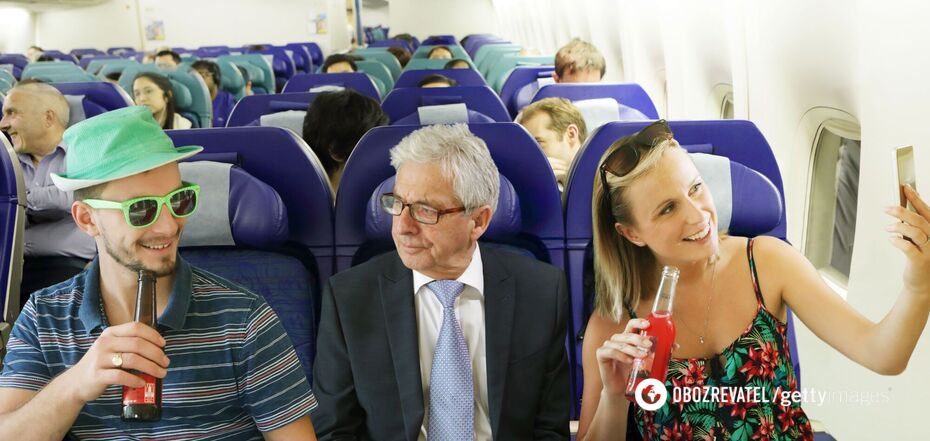 It was proposed to introduce a special ''dress code'' for airline passengers
A resident of Seattle, Washington, USA, Christopher Elliott travels frequently and writes about it in an op-ed for the Seattle Times. In a recent article, he called for the introduction of rules regarding the clothing of airline passengers. Introducing a special "dress code," according to the columnist, would help make people on board "more respectful".
Thus, guided by his personal observations, Elliott came to the conclusion that many airline passengers would do well to improve their manners during the flight. He was especially disappointed by his neighbors, who take off their shoes and socks in the cabin. American shared his suggestion for a "dress code" in a Seattle Times column.
"It's time for a dress code for airline passengers. Seriously. There has been a dramatic deterioration of manners on board the plane. Passengers and some psychologists believe that if people dress up before a flight, they will be more respectful and less prone to rudeness," the traveler wrote.
Elliott tried to explain to readers what he meant by a "dress code" for air travel. In the end, he suggested "a lighter version of business casual attire."
"People should wear long pants, collared shirts, dresses. Please, no barefoot or T-shirts with offensive logos. Dress modestly and respectfully. Remember, you are in a public place," the columnist opined.
The majority of Internet users were dissatisfied with such a proposal. They believe that such an initiative is discriminatory. Some tried to explain that the problem of air travel is not in the clothing of passengers, but in the conditions of the planes themselves.
"Dress code, really? How about giving passengers enough seating and not serving excessive amounts of alcohol?" one outraged commenter wrote under the article.
Other users commented, "The columnist is just daydreaming about what flying would be like if poor people weren't allowed on the plane," "This guy needs to get his own plane where he can make all the arbitrary rules he wants and leave the rest of us alone."
However, a whole discussion broke out online. There were those who greeted Elliott's idea positively: "An enthusiastic "YES" to the requirement to wear long sleeves and long pants. Skin-to-skin contact with strangers on a multi-hour flight? Ew," "Flight attendants and gate agents will treat you better if you are well dressed. Passengers will thank you for that."
Meanwhile, flight attendants themselves recommend wearing loose clothing instead of tight shirts and long pants, because passenger comfort is far more important than appearance. Restrictive clothing is better left in suitcases, as anything too tight on the skin can cause cramping, swelling, and pain.
Recently, OBOZREVATEL told how to sleep in economy class during the flight. The quality of sleep directly depends on the seat on the plane, so it's better to choose it in advance. Try to take a seat by the window, because you can lean on the wall and find a comfortable position. Read more in our article.
Only verified information in our Telegram-channel Obozrevatel and in Viber. Do not be fooled by fakes!