Trending:
Scientists have discovered an unexpected factor that makes us age faster: how to reduce its impact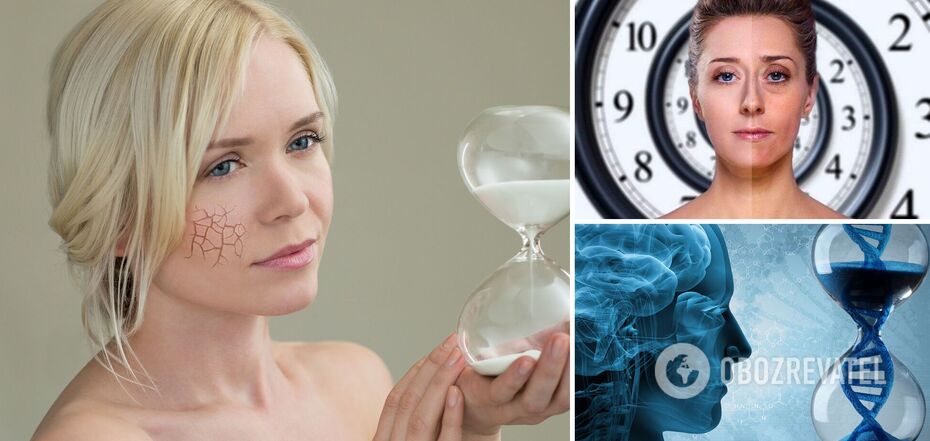 Causes of rapid ageing
Aging is an inevitable biological process, but some factors can speed it up many times over. A study at Canada's McMaster University found that depression causes the body to age more quickly.
Emotional instability caused by depression not only affects the regulation of physiological systems, but also causes rapid biological deterioration. It is therefore scientifically proven that frequent stress accelerates ageing. SciTech Daily reports the details.
The study was published in The Journals of Gerontology, Series A: Biological Sciences and Medical Sciences. Another factor is living in economically and socially deprived urban areas. There is a very logical connection to the previous point: poor people are actually struggling to survive, living from paycheck to paycheck and sometimes not being able to find a job. Naturally, this has a negative impact on their emotional state. Plus a variety of addictions - alcohol, tobacco or drug addiction, plus chronic diseases, plus poor nutrition or malnutrition - as a consequence, the ageing process accelerates at an astonishing rate.
"We used DNA methylation-based methods known as epigenetic clocks. (DNA methylation is the modification of a DNA molecule without changing its nucleotide sequence - ed). We studied the aging process at the cellular level by assessing the difference between chronological and biological age," explained Devya Joshi, the study's first author and a McMaster University researcher.
The results showed that depressive symptoms were strongly associated with an acceleration of epigenetic age. That is, emotional stability, a healthy lifestyle and moderate exercise can actually slow down ageing.
Researchers used a 10-point standardised depression scale. The researchers found a pattern: the risk of death was accelerated by one month for every increase in the depression symptom score.
Material deprivation is linked to an inability to access the goods and comforts of modern life. These range from basic needs such as shelter and food to secondary needs such as a car, high-speed internet or recreational facilities.
Researchers studied epigenetic data from 1,445 participants who took part in the Canadian Longitudinal Study on Aging (CLSA).
"By following one group of participants for 20 years, we will be able to determine whether epigenetic changes are stable or reversible over time. We will also gain insight into the mechanisms that lead to accelerated epigenetic ageing," summarised Parminder Raina, professor of health research methods, evidence and impact at McMaster University
OBOZREVATEL previously reported that scientists have come close to unraveling what a person experiences at the moment of death.
Subscribe to OBOZREVATEL channels on Telegram and Viber to keep up with the latest developments.