Trending:
Scientists have discovered a rare brown jellyfish that has been seen only once before. Photos and video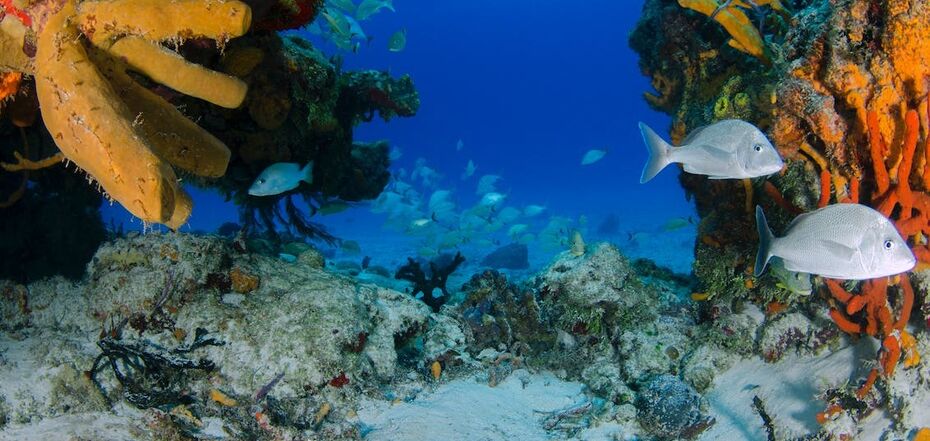 The seabed with its inhabitants
A group of scientists managed to see a rare jellyfish during the Ocean Exploration Trust expedition. They managed to capture a strange creature that slowly wandered the depths of the ocean.
It was reported by Talker News. The jellyfish was spotted on 31 May in the Pacific Ocean. The nearest Kingman Reef is located 4,800 miles from Australia. In another expedition, The Ocean Exploration Trust met a rare creature only once - in 2015 and classified it as an "undescribed" species.
This unusual jellyfish looks very different from the ones we are used to seeing. It has three long tentacles growing from the top of its head. The creature uses them to hunt other jellyfish and sea cucumbers. Dr Dougal Lindsay, a researcher at the Japan Agency for Marine and Earth Science and Technology, commented on the strange body structure of the sea creature.
"They hold their tentacles in front of them as they swim, so the tentacles come into contact with their prey before the wave of water they 'push' in front of them as they swim reaches them and they can escape," he said.
Lindsay added: "We assume that it eats bioluminescent prey because its body colouration masks any light emitted by the prey as it struggles or is digested in the stomach. However, this is really just an assumption."
Earlier, OBOZREVATEL told how millions of red crabs flooded an island in the Pacific Ocean.
Subscribe to OBOZREVATEL's Telegram and Viber channels to keep up with the latest news.