Trending:
Scientists create fully synthetic human embryos for the first time in history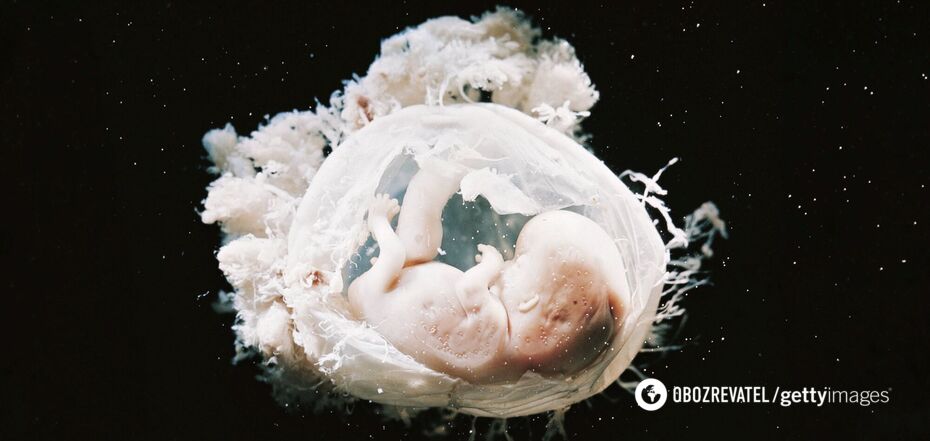 A human embryo in an amniotic sac at the ninth week of pregnancy
For the first time, researchers have succeeded in creating synthetic human embryos made from stem cells without the participation of sperm or eggs. This achievement puts humanity on the brink of a moral debate about the creation of synthetic children, but scientists hope it will also help to better understand the critical early stages of human development.
Robin Lovell-Badge, head of stem cell biology and developmental genetics at the Francis Crick Institute in London, told The Guardian about the successful study. Synthetic embryos, which are not the product of natural sexual reproduction, can help scientists study the first weeks of embryo development, when many genetic disorders are thought to manifest themselves.
Lovell-Badge explained that the idea behind the study is to simulate the development of a human embryo using stem cells and gain a lot of information about how we start development and what can go wrong.
The research has not yet been published in a peer-reviewed journal. It was presented in the United States at the International Society for Stem Cell Research conference by Magdalena Zhernitskaya-Goyets, a professor from the California Institute of Technology and the University of Cambridge. Her report was a continuation of research into the creation of synthetic embryos using stem cells from mice and monkeys. Such tests had been successfully carried out before, but this was the first time a synthetic embryo was created from human stem cells.
At the same time, tests with animals were not entirely successful, as the embryos created did not lead to viable pregnancies. And scientists are not sure whether the problem lies with the embryos themselves or with the technology.
Synthetic human embryos, once created, do not have a digestive tract, heartbeat or brain rudiments, but contain cells that can form all these structures.
As the publication notes, new synthetic embryos in the UK are effectively outside the scope of current legislation. Researchers have the right to study naturally grown human embryos only in the first 14 days, but the current rules do not restrict experiments with synthetic embryos.
"If the whole intention is that these models are very similar to normal embryos, then in a sense they should be treated the same way. So far, this is not the case in the legislation. People are concerned about this," Lovell-Badge said.
Earlier, OBOZREVATEL also reported that the first children conceived with the help of a robot fertiliser were born.
Subscribe to OBOZREVATEL's Telegram and Viber channels to keep up with the latest news.