Trending:
Russia's fertility disaster: Russian women are required to pay their debt to the "motherland"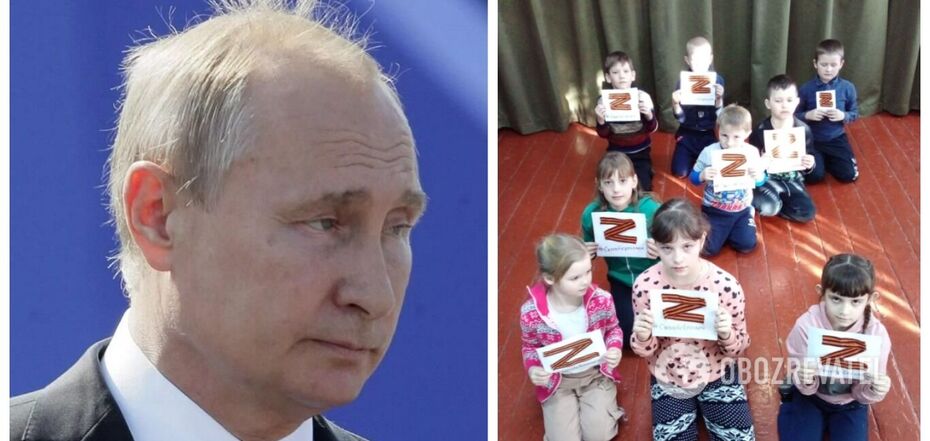 Russia's birth rate is a disaster
The leadership of the terrorist state of Russia is demanding that its citizens pay their "debt to the motherland" by having children. The Russian Federation is agitated because the birth rate has fallen to a historic low since 1999, which is 8.5 children per 1,000 people.
Obviously, Putin's government is worried not for the future of the Russian Federation, but for a human resource for future wars and exploitation of Russians for his own enrichment. This is reported by the Telegram channel "Orestocratiia".
Not surprisingly, the Kremlin blamed the West for the falling birth rate. The Russian authorities are urging Russian women to "understand the complexity of the geopolitical context" and live for the state, not for themselves. In particular, Russian Health Minister Mikhail Murashko said that a woman should first give birth to a child and then think about education, career and material benefits.
In fact, the Kremlin authorities urge Russians to think about childbirth, not about career or education almost from the school bench. The Russian authorities also tell them that a woman should give birth as early as possible, ostensibly to preserve her health.
Moreover, Tatyana Butskaya, deputy chairwoman of the State Duma Committee on Family, Women and Children Issues, followed the Minister of Health in issuing another sexist statement. According to her, the only thing women can achieve in life is to give birth to children.
"In the past it was easy: first enter the university, then get married. Now women build a career to the age of 35 and after 35 realize that they have nothing in life: no family, no children and most importantly, no health," Butskaya said.
It should be noted that at the Valdai Forum dictator Vladimir Putin was offered to increase the population of Afro-Russians. Scientists of the Institute of National Economic Forecasting offer to solve the birth rate catastrophe in Russia by granting asylum to African migrants.
It is noteworthy that they are trying to increase the birth rate in Russia not only through absurd propaganda and sexist statements but also through abortion bans. Deputies of the State Duma are also thinking about introducing a tax on childlessness.
In reality, however, the Kremlin may get the exact opposite result. The increase in early marriages, which officials call for, will lead to an increase in the number of divorces, which is already at a rate of 70%. Accordingly, the number of single mothers and parents will increase.
Today in the Russian Federation at least one third of families are single-parent families, while arrears of alimony amount to more than $2 billion.
To remind, the Ministry of Health of the Russian Federation said that for population growth Russian families should have three or four children. Today families in RF have one or two children at most.
Earlier it was reported that the birth rate in Russia is likely to fall to 1 million by mid-2024. The birth rate may reach 1.2 children per woman, which was observed in Russia only once in 1999-2000.
Only verified information we have in our Telegram channel Obozrevatel, Threads and Viber. Do not fall for fakes!