Trending:
Russian Su-25 crashed in the Krasnodar region: the moment when the attack aircraft crashed into the sea was caught on video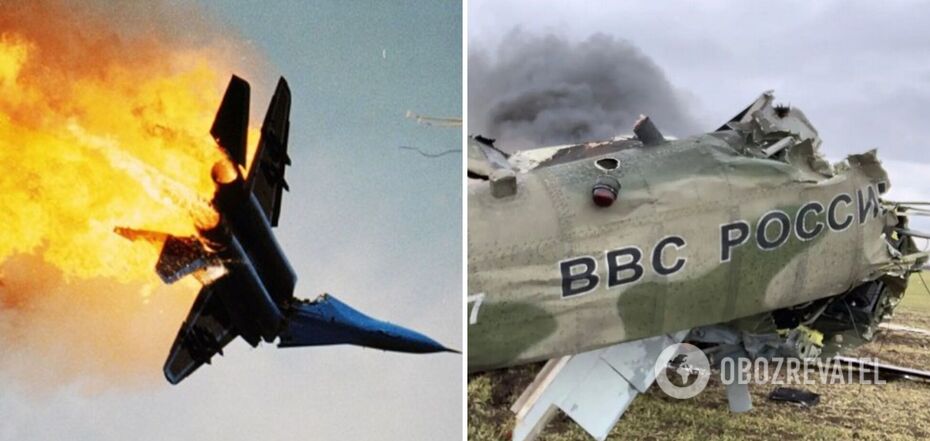 In the Russian Federation reported the crash of a military aircraft. Illustrative photo
In the Krasnodar region of the Russian Federation reported the downing of a Russian military aircraft. According to preliminary data, we are talking about the Su-25 attack aircraft.
This is reported by the Russian media. They add that the plane fell into the Sea of Azov near the town of Yeisk.
"According to eyewitnesses, the craft fell into Yeisky Liman - a bay in the northeast of the Azov Sea. Rescue services have now converged on the central beach, and helicopters are circling in the sky. Officials have not yet commented on this information," Russian media reported.
Later propagandists added that the pilot managed to eject: his jump was also caught on video.
Propagandists said that Russian rescuers had already pulled the pilot out of the water.
"Rescuers have pulled out the pilot of the fallen Su-25. He is alive, he is being treated. At the same time, the fallen attack aircraft is sticking out of the water - in the area of the fall is shallow and the plane has not gone deep," writes one of the resources of the Russian Federation.
And the Kremlin's TASS agency said the pilot was being resuscitated: he was brought to shore in an unconscious state.
"The plane fell into the sea in the Krasnodar region near Yeisk, there are no fatalities, according to preliminary data. According to a source in the emergency services of the Kuban, the pilot is resuscitated", - noted in the message.
Some publics add that according to preliminary information, the pilot of the Su-25 broke his legs during the landing.
"In addition, during the fall, the parachute dome fell on the pilot, the slings got tangled. The man swallowed water and almost drowned. However, the pilot was able to hold on until the arrival of rescuers. Now he has already been brought to the shore, the pilot is being resuscitated," wrote one of the propaganda resources of the Russian Federation.
Propagandists also reported that the Su-25 was allegedly making a "training flight" and crashed near the airfield. According to some reports, "technical malfunction" is seen as the main version of the reasons for the plane's downing.
The news is supplemented.