Trending:
Russian sniper killed Ukrainian champion and fellow soldiers who rescued him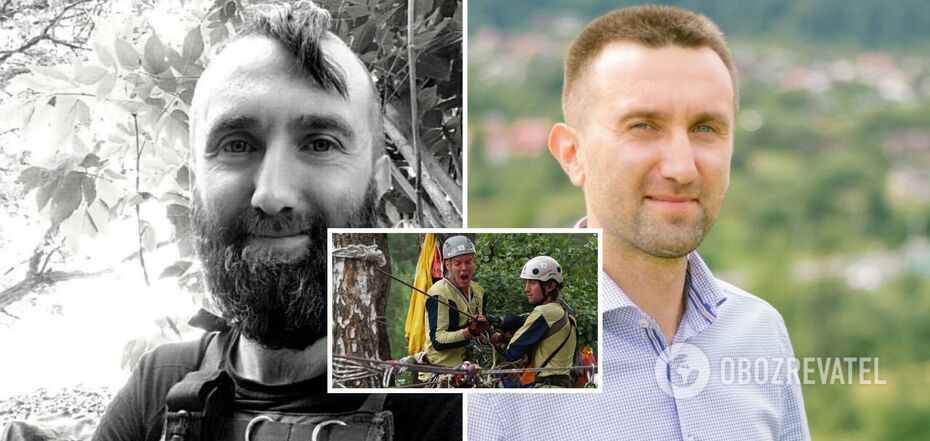 Viktor Borzhievskyi went to war as a volunteer
On March 27, Kamianets-Podilskyi said goodbye to Viktor Borzhiyevskyi, a multiple champion of Ukraine in tourism, who stood up to defend Ukraine with arms in hand. On March 17, the 36-year-old soldier and gunner was killed by sniper bullets in the Luhansk region.
Viktor had never been in the military and had no special training before the full-scale invasion. However, from the first days of the war, he took up arms and went through the hottest spots of the Ukrainian frontline with a civil engineer by profession.
During this year, Borzhievskyi was wounded several times, but he returned to his comrades-in-arms again because he was a very responsible, brave and courageous warrior from an early age.
Viktor was a motorised infantry company gunner and in recent months has been successfully resisting the occupiers in Donbas, particularly in the Luhansk region. But on March 17, the athlete's life was cut short. According to the TRK K-P, Borzhievskyi was wounded by an enemy sniper, and his comrades tried to pull him out, but also died. And the second bullet of the Russian sniper became fatal for Viktor...
Borzhievskyi was a pupil of the Kamianets-Podilskyi Station for Young Tourists, was actively involved in sports tourism, and successfully competed as part of his city's team in regional tournaments and national competitions. Viktor was a five-time champion of Ukraine.
The deceased defender was also a category II judge, a member of the main judging panel of regional championships for pupils and students.
Coach Yurii Zagoruyko remembered him as a very responsible, reliable and kind guy: "A very cool person. In Kamianets, he was a member of the Vertical team. And now almost the entire team - masters and candidates for masters of sports in tourism and mountaineering - are serving and defending our country."
Volodymyr Mulyar has known Viktor since the 7th grade, and they used to go in for hiking, compete in competitions and go camping together.
"He was always sensitive and kind, and in the first days of the full-scale war he volunteered without waiting for a call-up. He fought in the battles for Sievierodonetsk and Lysychansk, and was a very good soldier," said Volodymyr.
Borzhievsky's godfather, Dmytro Samodurov, described his friend as a true patriot of Ukraine.
After high school, Viktor graduated from the Kamianets-Podilskyi Professional College of Construction, Architecture and Design. Svitlana Martynchuk, the deputy director for educational work, said that he was one of the best graduates of the college.
"He was one of those who loved life and the world endlessly. He was one of those who did not stop there, always in search of knowledge and impressions. In our memories, he is a smiling, cheerful, reliable comrade and friend... He met the war abroad, and could have stayed there. But he could not... A high sense of duty and love for my native land did not allow me to do so..." - Svitlana told about the fallen defender.
Before the full-scale Russian invasion, Borzhievskyi worked as a technical support engineer in the concrete laboratory at the Kamianets-Podilskyi cement plant owned by CEMARK.
The defender was in love and planned to get married, but wanted to do it after the victory. However, he did not have time. As his friends sadly note, Borzhiyevskyi was taken by the cursed war unleashed by Russia.
On March 27, Viktor was laid to rest in Kamianets-Podilskyi.
Earlier, OBOZREVATEL reported that a climber and traveller died in Donbas after discovering 30 pieces of enemy equipment. The athlete went to war the day after his wedding.
Only verified information in our Telegram channel Obozrevatel and in Viber. Do not be fooled by fakes!