Trending:
Russian insurance rises to $1 million per ship after Ukrainian attacks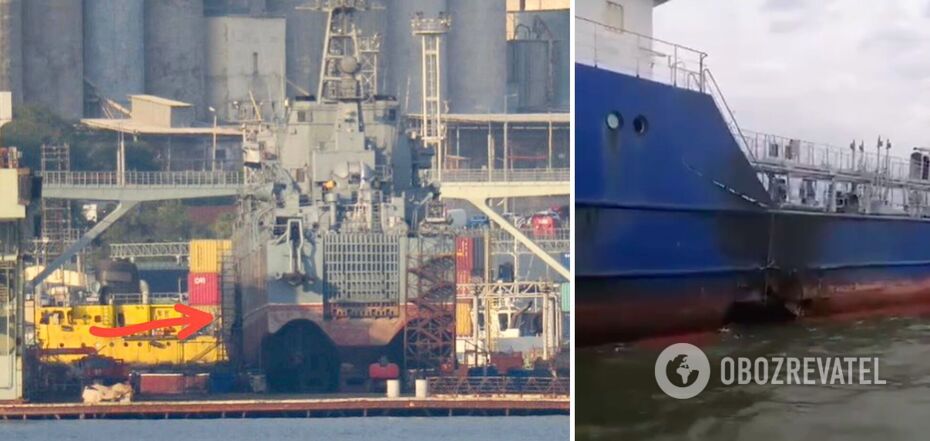 The damaged Olenegorsk Miner and SIG tanker were shown online
Insurance companies have informed charterers of ships operating in Russian Black Sea ports that they will have to pay "war risk premiums".
This is reported by Reuters, citing information from four traders.
After the Russian invasion of Ukraine last year, a war risk premium was added to the total cost of tanker insurance. The risks rose again after the Ukrainian attacks on a ship in the port of Novorossiysk and the SIG oil tanker, causing insurance to increase prices.
The increase means that each voyage will cost $200,000 more. That is, the total premium cost has now surpassed the psychological $1 million mark. This amount further increases Russia's total oil export costs, which have risen sharply since February 2022 due to sanctions.
"The volumes coming from Russia are associated with higher risks, and the current situation gives insurers reasons to raise prices for those operating in Russian Black Sea ports," one trader said.
Grain traders have expressed concern about the security of grain supplies, while the increase in the war risk premium for oil tankers indicates that concern has spread to wider markets.
Ukraine attacked the Olenegorsk Miner ship in Russia's largest commercial port in Novorossiysk. Later it also became known about Ukraine's strike on the SIG tanker that delivered fuel to Russian groups in Ukraine and Syria. Ukraine officially announced that the 6 largest ports of the Russian Federation, which are Anapa, Novorossiysk, Gelendzhik, Tuapse, Sochi and Taman, are not safe for navigation. Experts specified that Ukraine has deployed a "maritime front" and gave Russia an ultimatum: either the Black Sea will be unblocked for the export of all goods, or no one will be allowed to sail.
General Serhiy Kryvonos said that Ukraine's deployment of a seafront is a powerful move that keeps Russian ships in suspense. Now our task is to make sure that their ships do not leave the ports at all, as well as to hold talks with partners on convoying Ukrainian ships by NATO forces.