Trending:
Russia wants to take control of the "Global Empire" of Prigozhin's mercenaries: The WSJ revealed the Kremlin's plan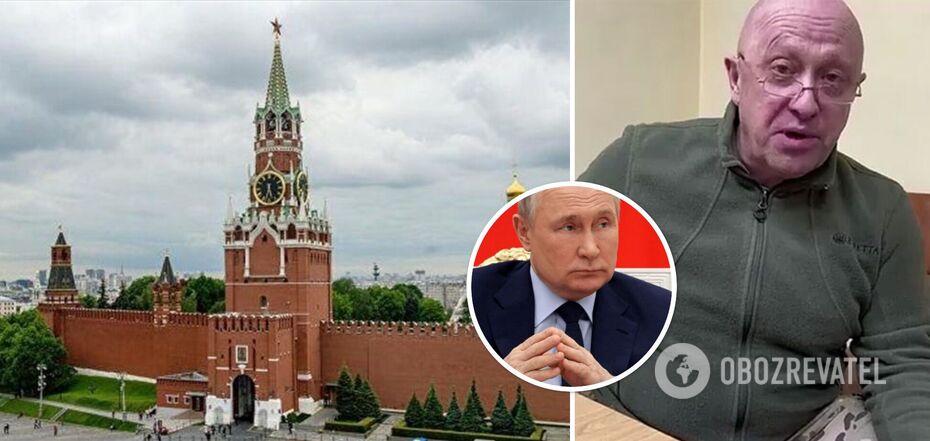 In total, Wagner has about six thousand mercenaries abroad
After the "Wagner" mutiny, the Kremlin intends to take full control of the "global empire" of Yevgeny Prigozhin, the founder of the PMC. In this regard, Russian diplomats are now contacting partners in Africa and the Middle East, claiming that the Wagner PMC will continue to do its work abroad, but under new leadership.
This is reported by The Wall Street Journal. Thus, after the events in southern Russia, there was a surge of diplomatic activity in Moscow.
In particular, the Russian deputy foreign minister went to Damascus to convey a message to Syrian President Bashar al-Assad, saying that groups of PMC "Wagner" will no longer act independently.
Also, high-ranking Foreign Ministry officials have called the president of the CAR, assuring him that Russia's recent developments will not stop its expansion in Africa.
The CAR president's spokesman publicly assured his partners in Moscow that the republic would agree to continue military cooperation with Russia, regardless of which group the Kremlin sends instead of "Wagner" and what it will be called.
All in all, Wagner has about six thousand mercenaries abroad. They do various jobs: from the protection of politicians in the CAR to the protection of oil wells in Syria.
We remind that the head of the private military company "Wagner" Yevgeny Prigozhin remains under investigation in the Russian Federation. The war criminal was prosecuted for sedition. It is noteworthy that the citizens of the Russian terrorist country did not like this turn of events and they began to accuse the Kremlin of lying.
As OBOZREVATEL reported:
- On June 24, Prigozhin's Wagner PMC "captured" Rostov, passed Voronezh region and reached Elts in Lipetsk region. There the "march to Moscow" was stopped: Prigozhin announced the return of mercenaries to "field camps" allegedly because they did not want to "spill Russian blood". The columns turned back, and late in the evening the Wagnerians rolled up their military equipment and left Rostov.
- Within a day, Wagner destroyed an aircraft and six helicopters with crews, and at least 13 pilots were eliminated in total. In addition, there were ten Russian servicemen in the eliminated plane.
- Presidential press secretary Dmitry Peskov said that agreements had been reached with the mercenaries, under which the criminal case against Prigozhin would be closed and he would go to Belarus. Later, Russian media reported that the case against Prigozhin was not closed.
- Prigozhin himself said he was satisfied with his "march," although he had not reached the goals he'd stated. "It's okay, everyone cheered up," he stated.
Only verified information in our Telegram channel Obozrevatel and in Viber. Do not be fooled by fakes!