Russia risks losing influence in post-Soviet states due to war against Ukraine - ISW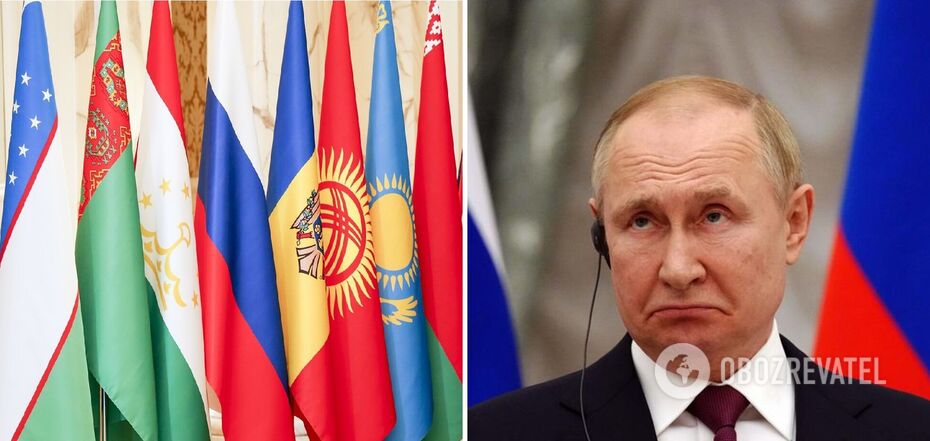 Ukrainian Armed Forces defeat the 15th Separate Guards Motor Rifle Brigade
Because of the war against Ukraine, Russia risks losing influence in post-Soviet states. For example, the redeployment of elements of the Russian "peacekeeping forces" from Nagorno-Karabakh to Ukraine undermines Russia's influence in Armenia.
This is stated in a report by the US Institute for the Study of War (ISW). Armenian Prime Minister Nikol Pashinyan accused Azerbaijan of preparing for a new large-scale attack and genocide against ethnic Armenians in Nagorno-Karabakh.
Pashinyan stated that Armenia should appeal to the UN Security Council if the Russian Federation fails to comply with the November 9, 2020 ceasefire agreement in Nagorno-Karabakh, which Moscow helped broker with the mediation of Azerbaijan.
Earlier, Pashinyan accused the Russian "peacekeeping forces" in Nagorno-Karabakh of "failing to fulfil their obligations" under the December 2022 ceasefire after Russian forces failed to ensure the passage of the only road through the Lachin corridor between Armenia and Nagorno-Karabakh.
Experts note that the Russian "peacekeeping forces" in Nagorno-Karabakh are likely understaffed. In March 2022, the Russian military redeployed units of the 15th Separate Guards Motor Rifle Brigade, Russia's only specialised peacekeeping brigade, from Nagorno-Karabakh to Ukraine.
At the same time, the General Staff of the Ukrainian Armed Forces reported that Ukrainian forces had defeated the 15th Separate Guards Motor Rifle Brigade, killing approximately 800 and wounding approximately 400 soldiers out of the brigade's 1,800 soldiers who had been redeployed to Ukraine as of June 2022.
"Russia is likely to lose its military influence in other post-Soviet states as Moscow has redeployed units of permanently stationed Russian troops from Russian bases in Kyrgyzstan, occupied Georgia (Abkhazia and South Ossetia) and Tajikistan to fight in Ukraine," ISW experts say.
As a reminder, Russian oppositionist and analyst Gennady Gudkov said that the era of bloody Russian President Vladimir Putin is becoming a thing of the past. Generals are gaining power in the aggressor country and will turn their dictator into an ordinary observer. Soon, the Kremlin leader will not be able to tell his henchmen how, where and when to do something.
OBOZREVATEL also wrote that Putin recently admitted for the first time that Russia may face a collapse in the future, when the country will be divided into "Muscovites, Ural and other" nationalities. In his opinion, this will happen if the West succeeds in eliminating Russia.
Only verified information on our Telegram channel Obozrevatel and Viber. Do not fall for fakes!