Trending:
Russia receives German and Japanese machine tools for weapon production: a branch of a major company continues its work in RF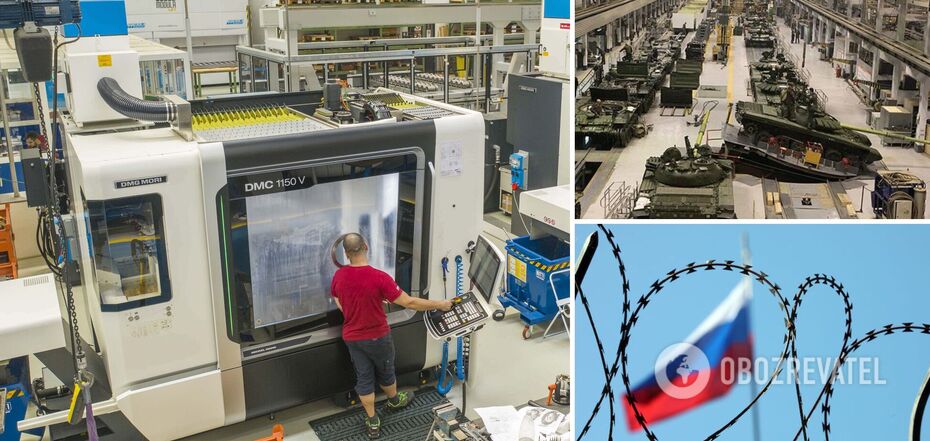 DMG Mori never left Russia and continues to work with the military-industrial complex
One of the world's leading machine tool manufacturers, the Japanese-German company DMG Mori, continues to operate in Russia. The company supplies products to the aggressor's military plants, despite its own loud statements about leaving the Russian market.
The German newspaper Die Zeit reported on DMG Mori's failures. Its data was also confirmed by the Ukrainian NAPC and the Russian opposition publication Agence.
As explained by the NAPC, DMG Mori is represented in Russia through DMG Mori Rus LLC. In July and August 2022, DMG Mori Rus supplied machine tool components to a subsidiary of UEC NPO Saturn, which produces gas turbine engines for military aircraft."
Die Zeit also obtained data from analysts of the NGO "Economic Security Council of Ukraine", which is engaged in identifying violators of sanctions against Russia. They contain information from the company's closed financial documents.
They show that DMG Mori Rus received millions in sales. In the third and fourth quarters of 2022 alone, sales of the Russian branch amounted to $16 million, with another $2 million added in the first 3 months of 2023.
These documents also confirm that two machines with numerical software and a machine part worth about $1 million were received by Promtech-Dubna in 2022. This company has been identified by the US as an "end military customer" and is subject to US and EU sanctions.
It is also interesting that the main clients of the Russian branch of DMG Mori were companies created by former employees of the branch. For example, in 2022, DMG Mori Rus received at least $7.5 million from DM Technologies, a company registered in April 2022 under the leadership of a longtime employee of the Russian branch of DMG Mori.
DM Technologies admits that it has a specialized plant located in Ulyanovsk. That is the place where the DMG Mori plant is located.
The other buyer, Service Plus LLC, is engaged in the maintenance of DMG Mori machines and allegedly has experience with Western sanctions. The company cooperates with the sanctioned Proletarsky Zavod JSC, which equips ships for the Russian Navy. "Service Plus has also opened a branch at the same address as the DMG Mori plant in Ulyanovsk, which, according to the parent company, is closed.
In May 2022, Zeit newspaper also reported that DMG Mori machines were used in Russia by the Kalashnikov arms manufacturer, Ulan-Ude Aviation Plant JSC (including the production of the Mi-8AMTSh military transport helicopter), and Izhevsk Electromechanical Plant Kupol JSC, which produces Tor air defense systems. DMG Mori equipment has also been used by Sukhoi aircraft manufacturer, which produces the Su-57 fighter jets. In total, about 50 Russian military plants use DMG Mori products.
At the same time, DMG Mori officially announced that it would cease all sales and service in Russia, as well as all production at its plant, at the end of February 2022. The company's statements have little to do with reality.
DMG Mori has already been included in the list of international war sponsors compiled by the NAPC and the Ministry of Justice of Ukraine. The company is now facing global reputational losses.
Along with DMG Mori, its competitor, Spinner, was also blacklisted. That is, both leading machine tool manufacturers in Germany were found to be cooperating with Russia and helping the aggressor's military-industrial complex.
As OBOZREVATEL previously reported, one of the candidates for inclusion in the list of war sponsors was the popular Italian mattress manufacturer Magniflex. The company openly continues to operate and pay taxes in Russia.
Only verified information is available on our Obozrevatel Telegram and Viber. Do not fall for fakes!