Trending:
Russia is forming new assault brigades for war against Ukraine: ISW tells about aggressor's plan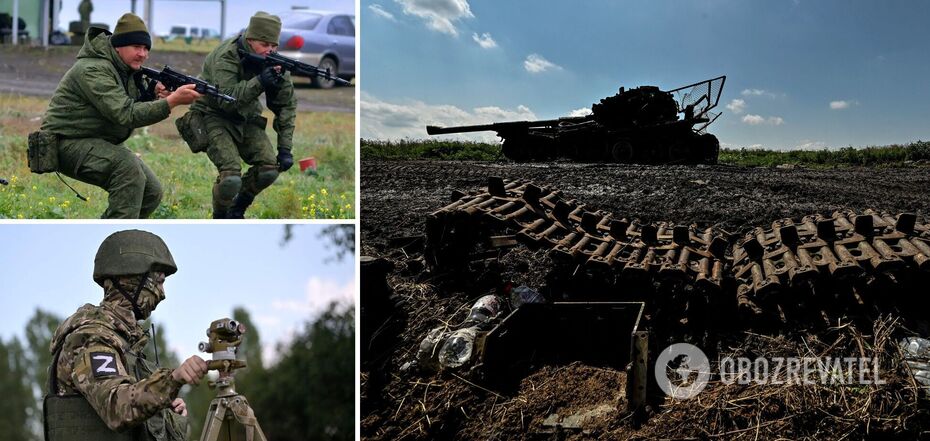 Russia is forming new assault brigades for the war against Ukraine - ISW
The aggressor country Russia continues to try to build up its army in accordance with the needs of its armed forces fighting in Ukraine. It is actively forming and manning the occupiers' brigades, which are planned to be sent to reconnaissance and assault at the front.
This was reported by the Institute for the Study of War (ISW). Analysts believe that the implementation of the aggressor's plans is unlikely, given its previous unsuccessful attempts.
Russian efforts to form new forces were recently reported by Izvestia, which allegedly cited sources in the Russian army. The propagandists claimed that the Russian Armed Forces were forming "reconnaissance and assault brigades of combined arms troops and newly created army corps" and were allegedly "actively recruiting" them.
It was noted that these formations will include paratroopers-assault aircraft, whose task is to "break through echeloned defense", as well as reconnaissance men who will conduct reconnaissance at "tactical depth". Each of these brigades will receive its own tanks, light armored vehicles, artillery, and various types of drones.
The publication pointed out that the new brigades are intended to "overcome pre-prepared Ukrainian defensive positions," in particular in Donbas, where the Armed Forces have been expanding and equipping fortifications since the first Russian invasion in 2014.
Colonel Valery Yuryev, head of the Russian Union of Paratroopers, shared his efforts with the propaganda media. He said that the war had emphasized "the need for specialized units to storm fortified areas" and that Russia "needs separate assault units and formations."
ISW analysts emphasized that the Russian military command had previously tried to adapt to the lessons learned in the war against Ukraine. Thus, the occupation forces formed similar company-sized units that focused exclusively on assaults, such as Storm-Z. Their mission was to attack urban and fortified areas, which were mostly active and mostly unsuccessful on the Donetsk-Avdiivka and Luhansk-Kharkiv front lines.
"We have reported on ongoing Russian military reforms and the creation of new combined arms formations at the army and army corps level. However, it remains unclear how the Russian army apparatus will be able to recruit, train and staff a brigade or corps-level formation, given the many endemic mobilization issues the Russian army is currently facing," ISW did not appreciate Russia's efforts.
As reported by OBOZREVATEL, the press officer of the 26th Artillery Brigade of the Armed Forces of Ukraine, Oleh Kalashnikov, said that Russia was forced to send paratroopers to the front. This is because the aggressor country's armed forces have problems with qualified infantry.
Only verified information is available on our Telegram channel Obozrevatel and Viber. Do not fall for fakes!