Trending:
Russia has found a shameful way to show Barbie and Oppenheimer in cinemas and revealed the supplier of the "sanctioned" material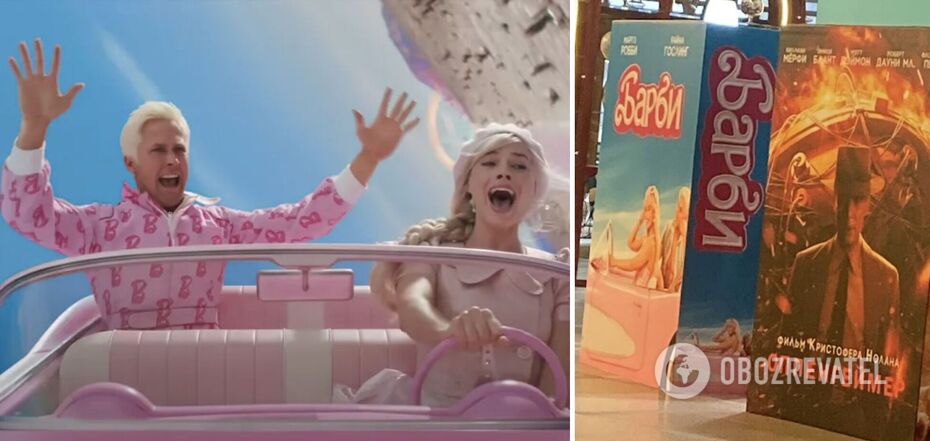 Russia decides to circumvent film sanctions
The Russian media have been bursting with good news - Russian cinemas have found a way to show the popular Hollywood films Barbie and Oppenheimer to Russians. In the terrorist country, where the benefits of domestic cinema were shouted from every corner of the globe, they are looking forward to the sanctioned films.
In some places, posters with premieres have already been put up, which the civilised world has been able to watch for several weeks. To celebrate, the propagandists have even revealed their supplier of the "sanctioned films" (scroll to the bottom of the page to see the photo).
Already this month, Russian film distributors are preparing to make money from viewers without paying a penny to American film studios. They have openly demonstrated that they are ready to shamefully steal films in order to get a taste of foreign cinema.
According to the propagandists, Kazakhstan used to supply Hollywood films, but the country was told that this could have unpleasant consequences. Now, the films will allegedly be provided to Russia by Armenia.
Russian dubbing actors will translate it, and film distributors will show it across the country. Pirated copies have been distributed online for a long time. This is an illegally filmed video with Russian dubbing and Spanish subtitles. It is not yet known where this disgrace was shown.
It should be noted that this is not the first time that Russians have come up with ridiculous ways to circumvent sanctions. For example, Russian publishers decided to shamefully make money from books by foreign authors who did not sell their rights to a terrorist country.
As you know, in Ukraine, the films Barbie and Oppenheimer have been shown since July 2023. This confrontation was even given a name on the Internet - "Barbieheimer". According to box office estimates, the "pink" film by Greta Gerwig won. During its first weekend at the box office, Barbie grossed $300 million.
Both the first and second films, despite their multimillion-dollar box office receipts, managed to acquire haters. Cinema lovers around the world find gaffes and historical inaccuracies in films. Some of them have caused high-profile international scandals. Read more here.
Earlier, OBOZREVATEL wrote that viewers discovered a subtle but important reference to the historical enemies of the famous doll in Barbie. The film unexpectedly featured Bratz "dolls", which at one time created competition for Mattel.
Only verified information is available on our Obozrevatel Telegram channel, Threads and Viber. Don't fall for fakes!