Trending:
Rules of tea etiquette: how to drink properly and whether you can eat lemon from the cup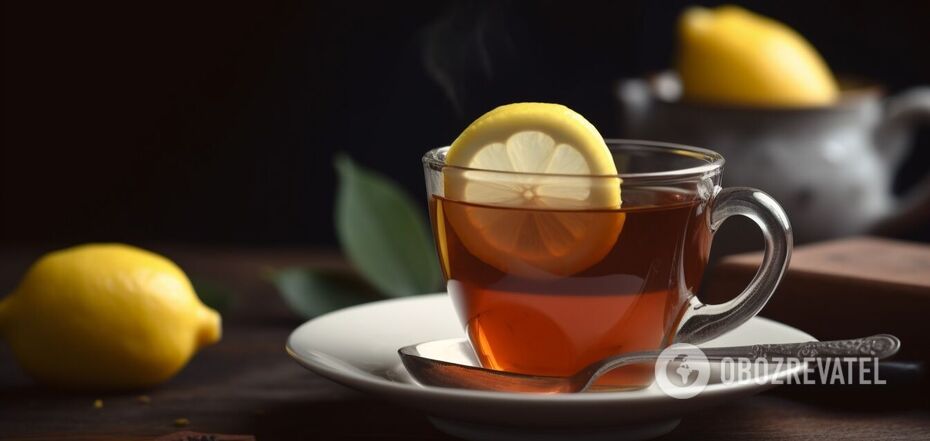 How to drink tea properly
Most people do not even think about how to drink tea properly or how to prepare everything for the arrival of guests. Invitation to a cup of tea implies hospitality, observance of traditions and respect for others.
If you are invited to a tea party, you need to observe a few rules. OBOZREVATEL will help to cope with this.
At first glance, tea is just a hot drink that we are used to drinking in the morning or at evening gatherings with the family. But tea etiquette involves more rules than just brewing a drink and pouring it into a cup.
You don't need to fill the cup to the brim with boiling water. Leave a little space so that it is convenient to stir in sugar, milk or other spices.
Do not blow on hot tea or dilute it with water. To cool down the drink, you should throw in a couple of ice cubes and the temperature will drop after a couple minutes.
Plain sugar should be put into the tea with a special small spoon, and for cubed sugar there are small tongs.
You try to stir the sugar silently, so that the spoon does not touch the walls of the cup and does not create a loud sound that will disturb everyone. Then remove the spoon and place it on a saucer. The main thing is not to drink tea from the spoon, it looks ugly.
The lemon should be put into the tea using a fork. You can leave it in the cup or squeeze out the juice with a spoon and put it on the saucer. Lemon slices should not be eaten when you are a guest.
Hold the cup by the lug, without putting your index finger through it or tucking your little finger away. Also, do not lift the cup with the saucer and do not hobble under any circumstances.
If there is lipstick or traces of food on your lips, then before drinking tea, first wipe your mouth with a napkin, so as not to leave traces on the cup.
Earlier OBOZREVATEL told about common violations of etiquette, which are allowed by the hosts in front of guests.Subscribe to OBOZREVATELchannels in Telegram, Viber and Threads to keep up to date.