Trending:
Rules of etiquette for tourists: 12 simple things everyone should know about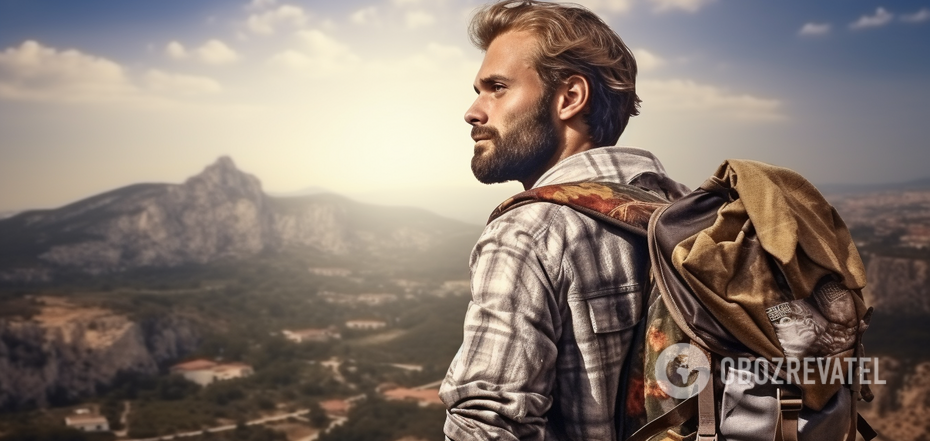 Rules of etiquette for tourists
First the pandemic and then the war put travel on hold. But hard times come to an end sooner or later, and those who have the opportunity to travel are still enjoying discovering new countries.
Many Ukrainians have traveled abroad, so it is especially important for them to know the rules of etiquette for tourists. Escape magazine has published 12 simple rules that every traveler should know.
Dimensions of luggage
Airlines set the allowable weight and dimensions of luggage. There's no point in arguing, holding up the queue, or trying to negotiate with airport staff for concessions. There are rules - you have to follow them. Accept the options offered to you by airline employees: a fine, repacking, or an additional fee. This also applies to hand luggage.
The airplane cabin is not your lounge
Respect others. Do not contaminate the airplane cabin. Do not take off your shoes if you have been on your feet all day and your socks may smell unpleasant. Respect other people's personal space. Do not start quarrels with the cabin crew, if you need something, ask politely.
Resting in the cabin
If there is a button on the seats that allows you to recline, you can use it. However, do so carefully so as not to disturb the passengers behind you.
Queues
There are dozens of ways to speed up airport lines. Keep your passport and other documents handy so you don't have to search for them in all the compartments of your travel bag at the last minute. Empty your pockets before you get to the security line. Put things back in your pocket away from the conveyor belt. Do not stand blocking the passage of other people.
Online translators
Google Translate is undoubtedly one of the best inventions of mankind. It's hard to imagine how people traveled without having a handy app at their fingertips. However, keep in mind that machine translation is often wrong. Try translating a sentence from your language into a foreign language and then vice versa to see if the translation is more or less correct. Try to learn the basic necessary phrases in the foreign language.
Restaurants, hotels, and other establishments
Keep in mind the general rules of etiquette and cultural norms of the country you are in. Be polite, well-mannered and modest. Do not be rude to the staff. Learn at least the words of gratitude in the foreign language.
Do not raise your voice
When traveling, different situations can happen - from airplane delays to luggage problems. Don't try to run around the airport trying to figure out why you didn't get your flight on time. Flight delays are a fairly common situation, and your screaming and complaining won't make anyone feel better or make the plane take off any faster. The staff will be more inclined to help you if you behave correctly and politely voice your questions or complaints.
Dress code on the plane
Clothes should be comfortable - this is the first rule of the airplane dress code. Short T-shirts, mini-skirts, revealing necklines, mini-shorts, and other revealing items should not be worn. Especially if you are traveling to countries where modesty is the norm. No one is going to arrest you if you enter Dubai airport with a bare navel, but it will be very rude.
"American" tourist rule
Americans are extremely polite to tourists in their country. They always smile and ask how you are doing. They are never too busy to help you when you are lost. So it's worthwhile to be polite and show good manners in every way possible.
Cultural sensitivities
Consider the cultural characteristics of the country. Women should not dress too revealingly if they are traveling to the Middle East. Japanese culture also has many rules that you should learn in advance to avoid getting into awkward situations.
Booking a restaurant
Usually, when you make a reservation at a restaurant, you need to pay a cash deposit, which will be forfeited if you cancel within a certain period of time. In some countries, this can also result in the full cost of the meal being charged to your credit card if you make a "no-show". So be aware of the rules for breaking reservations at restaurants and other dining establishments.
Airport send-offs
If you're going on vacation for a week, don't bring the whole family to the airport and have long farewells. This will lead to queues and unnecessary crowds near the terminal. The only exception is the elderly, who can be escorted up to the limit set by airport rules. Alternatively, you can say goodbye to a large family in the terminal if you are moving abroad for an indefinite period of time.
Earlier, OBOZREVATEL published the top of the best cities in Europe for an autumn trip.
Subscribe to OBOZREVATEL's Telegram and Viber channels to keep up with the latest developments.