Trending:
Rules of etiquette explain how to behave at the wedding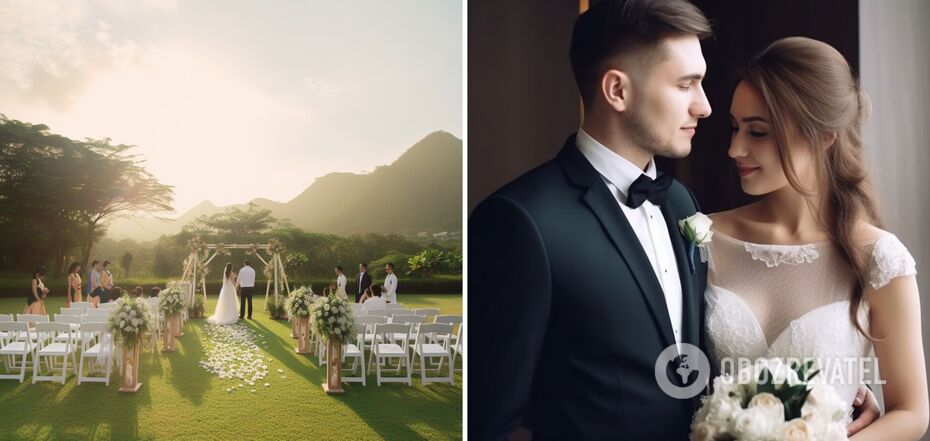 Rules of wedding etiquette
Weddings are one of the most joyful occasions and a great opportunity to have fun at a banquet. However, sometimes ill-mannered guests spoil the mood of the newlyweds and turn the celebration into a nightmare. The rules of wedding etiquette determine not only the dress code but also some organizational issues.
Narcity publication shared whether it is necessary to respond to invitations in advance and whether it is possible to bring children to the wedding without warning. Etiquette expert Susy Fossati, director of the Avignon Etiquette consulting company, shared her valuable advice.
Do I need to respond to an invitation?
You should accept an invitation if you are not sure whether you will be able to attend. Let them know as early as possible because the couple should also calculate the budget
Can I bring someone else with me?
You can bring a friend, sibling, or partner only if it is explicitly stated in the invitation. This may not be the name of a specific person, but simply a +1 note. If you want to bring a loved one with you, check with the newlyweds first.
Children at the wedding
Children bring joy and happiness, but some couples don't want kids to be present at their celebrations. Children are noisy, active and restless. They can cry at the wrong time. Perhaps the theme of the wedding does not imply the presence of children (for example, if the ceremony takes place in a place that is not very safe for children: near a body of water, on a ship, etc.). Thus, inviting children to a wedding is a personal choice. The fact that you have been invited to the ceremony does not mean that your children are also on the guest list. Therefore, talk to the newlyweds about this.
Dress code rules
The choice of clothes should be approached with taste because weddings are usually formal events. The couple often indicates the dress code in the invitation. Women shouldn't wear white dresses unless the dress code requires it. You should also avoid immodest outfits, such as dresses with an open back or mini dresses that are too short. Avoid anything that attracts excessive inappropriate attention and looks too revealing.
Is it possible not to give a gift
If you are going to a wedding, be sure to bring a gift. Consider all the nuances: your relationship with the couple and whether you can afford to spend a lot of money on an expensive gift.
Of course, the main thing is attention. You shouldn't spend the last of your money on gifts. Start from your financial capabilities.
Toasts and speeches
Wait for your turn to make a toast and congratulate the newlyweds. Consider the number of guests and the relevance of the greeting. You should refrain from making rude jokes about the bride or groom. It is unlikely that anyone will want to listen to a long 20-minute speech, so prepare concise, sincere words in advance.
Telephone etiquette
Put the phone down. You will read the news and scroll through your social media feed later. Be present at the celebration. Use your phone only to take a photo to remember the great time.
"The use of phones or any electronics at the table at any official event should be strictly prohibited. Taking photos at the table is also undesirable," Fossati emphasized.
Alcohol etiquette
Don't drink too much alcohol. Getting drunk at a wedding is at least rude. Everyone knows their limits. While one or two glasses may be a good start for some people, it may be the maximum portion for another person. Drink responsibly.
Earlier, OBOZREVATEL published the basic rules of alcohol etiquette.
Subscribe to OBOZREVATEL on Telegram and Viber to keep up with the latest news.