Trending:
Rules of etiquette explain how to behave at concerts and not look like a weirdo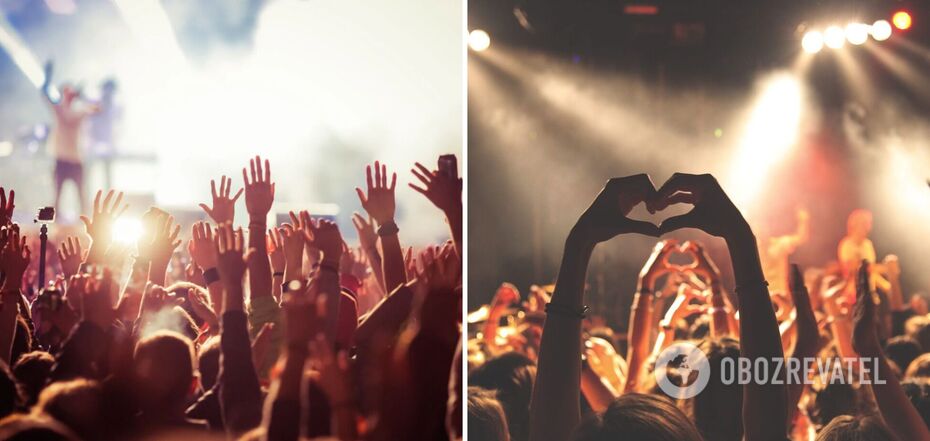 How to behave at a concert
The day has come: you are going to a concert of your favorite artist. The euphoria of the moment can only be spoiled by ill-mannered spectators who, by their behavior, only show a lack of basic culture.
While enjoying the moment, you shouldn't forget that there are people around you and they also want to relax. Insider explains how to behave at concerts and whether it's okay to throw things on stage.
Is it okay to throw things on stage?
Live music creates a unique atmosphere. At a concert, you are in a crowd of people who share your interests. But to share the massive enthusiasm, you need to behave appropriately. You have to show respect, support, and just basic human decency.
So stop throwing things on the stage. It's a self-explanatory rule, but unfortunately, some audience members need to be reminded of it constantly. There is a proper way to communicate with your favorite artist. You should never throw anything heavy or potentially dangerous on stage.
Even an object that seems harmless, such as flowers or a teddy bear, can frighten a person who is focused on singing, dancing, or playing an instrument. Performers deserve to feel safe and respected.
Singing along, not shouting
Singing along is an integral part of a concert, and you can shout at the right moments. You can raise your voice on the driving choruses, but shouting during a romantic ballad will be a bit excessive.
The silent listener
You can argue what's worse: being next to a noisy fan or standing side by side with a silent statue that doesn't seem to care about what's happening on stage. During driving music, you can and should dance with the crowd.
The atmosphere of the audience can worsen the impression of the concert. Going to see your favorite performer and finding yourself surrounded by people who are standing still, refusing to dance or enjoy the music is not a very pleasant situation for both the audience and the performer.
Signs, posters, announcements
Don't block the view with massive posters. If you're in the front row, don't bring these items with you. The performers may not notice your attempts to attract attention, but you are sure to disturb other viewers. You can raise posters during the pause between performances, but not during the performance itself.
Dress code rules
A stylish costume can be a fun way to celebrate a singer's work, show your creativity, and feel involved in the community of fans. However, you shouldn't dress up in overly revealing or provocative clothes. This will simply distract others..
Filming the audience
If you want to capture the moment on camera, do so, but film the scene, not the audience. Everyone has the right to personal space and privacy. Allow others to enjoy the music without thinking that some weirdo might be filming them.
Earlier, OBOZREVATEL spoke about the top 18 rules of modern etiquette that everyone knows but ignores for some reason.
Subscribe to OBOZREVATEL on Telegram and Viber to keep up with the latest news