Trending:
Roses will bloom even in the fall: cheap fertilizer for bushes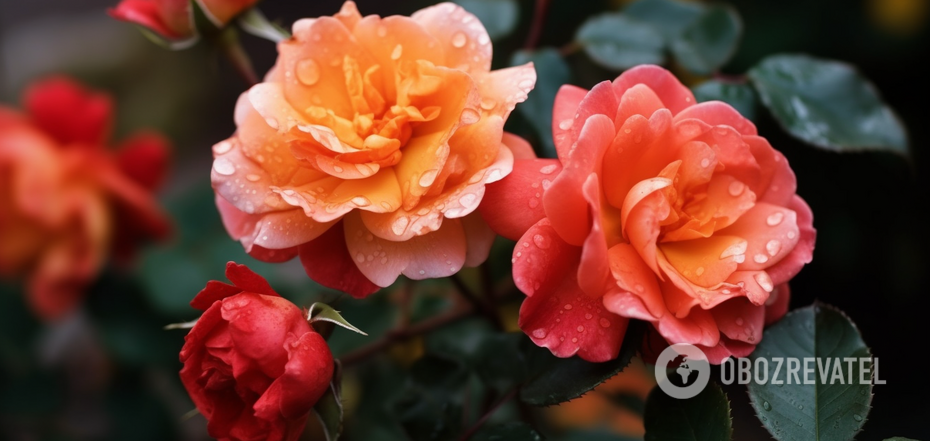 How to grow beautiful roses
Roses' blooming can be significantly prolonged if the necessary fertilizers are applied correctly. It is not obligatory to spend money on expensive store products, it is recommended to prepare an effective fertilizer from available ingredients.
Fertilizing with castor oil will help to make the bushes drown in buds. Read how to prepare an all-purpose fertilizer in OBOZREVATEL article.
Castor oil fertilizer will ensure long and abundant flowering, which will last until the autumn frosts. Experts say that this product will stimulate the production of growth hormones in plants.
The necessary ingredients:
It's very simple: in 1 container pour 1 liter of water and add 1 teaspoon of vegetable oil. Stir thoroughly and spray the roses.
Important note: About 3 hours before castor oil application, water the bushes plentifully and moisten the leaves with water. The procedure is best carried out in the evening, when the active sun will already be setting.
Drugstore iodine will also have a visible effect. It can be applied either under the root or on the leaves.
Root feeding should be done either before planting roses or after replanting. Pour 3 liters of water into a container and add 1 drop of iodine.
During the period of active flowering, it is better to spray the foliage with iodine water. To do this, dilute 1 drop of iodine in one liter of water.
Note that iodine spraying will be dangerous if you exceed the recommended dose. Iodine is a highly concentrated substance that can cause plant burns.
You can also prepare a fertilizer based on iodinol, which is an antiseptic containing 0.1% iodine and 0.9% polyvinylpyrrolidone. Read about the dosage and rules of fertilizing in this article.
In the past OBOZREVATEL told you how and when to cut roses to have a lot of flowers.
Subscribe to OBOZREVATEL channels in Telegram and Viber to keep up with the latest developments.