Trending:
Road rats and free museums: what you need to know before traveling to the UK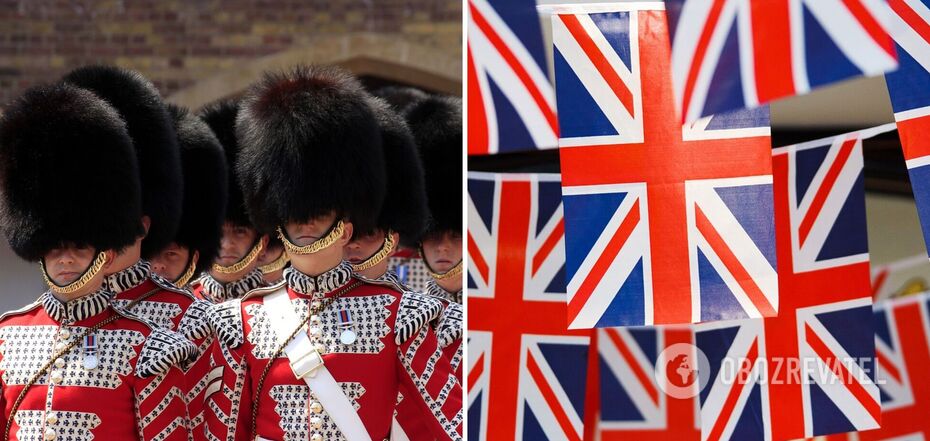 Interesting facts about the UK
Britain has been the setting for so many world-famous movies, TV series and book stories that it seems we know everything about it. Many tourists think they will only see red telephone boxes, military men in funny hats, double-decker buses and yellow cabs. But that's not all, they forget about the intelligent locals who always follow the rules of etiquette, listen to classical music and start a conversation with an apology.
What about subcultures, vibrant nightlife, cozy pubs and not-so-nice rats on London streets? We tell you what you need to be prepared for when traveling to the United Kingdom.
There are cities outside of London
We know it sounds lame, but the UK doesn't end with London. It's interesting and diverse, so don't limit yourself to the capital's scenery. Take tickets on the first best train and go on a fascinating journey through the settlements of this special state.
Here you will see beautiful countryside with small houses and pink fields, a rough coastline with port settlements, large industrial centers and endless fields.
Dozens of accents
Just because you've learned English with a native speaker doesn't guarantee that you'll understand everyone in the UK at all. This country is famous for its many different accents. What can I say, here sometimes the inhabitants of London and Oxford speak among themselves not without difficulty, that here you try.
But you should not be afraid to test your ability to build dialogues in a foreign language. The British have great respect for English learners. They will gladly repeat words that you have not understood, and try to explain something further if there is such a need.
Rats on the roads
This is the most unpleasant moment, horrifying tourists. Such a problem is found in many British cities, but in London - most often.
The fact is that the local sewage system was built quite a long time ago. And although it is updated on a regular basis, but some problems do not go anywhere. Like rats, which periodically appear at markets, large grocery stores or in residential areas.
Just do not think that they go whole "companies" and attack people. Of course, there is no such thing here. Just sometimes you can see such a "friend" somewhere in the middle of the city. It is not scary, but it is hard to call it a pleasant meeting.
Difficult names
Have a printed card with you. Always. It's almost a law for tourists in the UK, as you won't be able to pronounce most of the names, and the internet isn't available everywhere. So either buy a guidebook where you can show the cab driver your destination with your finger, or write down place names somewhere in your phone or notebook. Otherwise, you have every chance of getting lost.
Long queues
The inhabitants of Great Britain have a relaxed attitude to the fact that in a large supermarket only one cash register can work during rush hour. Of course, it happens here too, without it, but in our country it causes indignation, and sometimes also very heated arguments. It is different there: complete acceptance of the situation.
Free museums
Many museums and other cultural institutions in the UK are free to visit. They are entirely funded by the government and welcome visitors without paying a fee.
For example, you won't need a ticket if you want to see the National Gallery. However, keep in mind that you will have to pay for access to some of the masterpieces in other museums.
Lots of festivals
And here's the biggest surprise of all. British people love music festivals. Let us tell you a secret, it is not Chopin and Mozart that are played here. World-famous performers come to different cities of this country in the summer to meet their fans.
Therefore, no matter what day of the warm season you visit the kingdom, you will always be able to find some concert. However, we recommend planning your trip in advance to grab a ticket to the best events.
Constant apologies
Only Canada is more apologetic than the UK. Even if you are wrong or very angry, the conversation will start with apologizing. It's annoying at first, but then you get used to it and start doing it yourself.
Confusion with units of measurement
The UK still uses the old system of measurement. Here you have to use miles, feet and inches. And it can get confusing. We recommend that you turn on a special calculator in your phone so you don't make a mistake. It helps a lot.
Strange outlets
Although the UK is considered part of Europe, many things are different here. And it's not even about right-hand traffic. The usual sockets here are not what we are used to. So, be sure to buy an adapter so you don't run out of your favorite gadgets.
Earlier OBOZREVATEL told what annoys tourists in Germany.
Only verified information from us in Telegram-channel Obozrevatel and in Viber. Do not fall for fakes!