Trending:
"Right on target": Russia's Defence Ministry cynically boasts of "successes" in war after missile strike on high-rise in Uman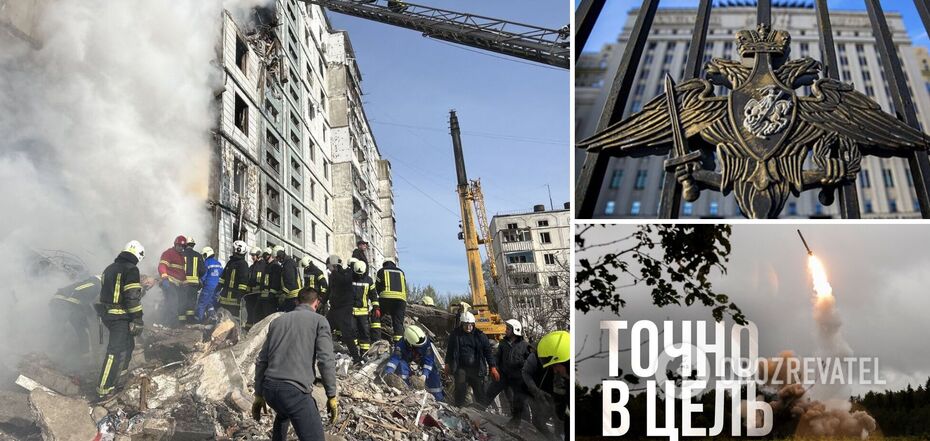 The Ministry of Defence cynically declared "successes in the war"
On the morning of April 28, after the occupiers struck a multi-storey building in Uman and shelled the Dnipro region, the official channel of the Russian Ministry of Defence cynically boasted of "successes in the war". The agency of the terrorist state published a picture of a missile with the caption: "Right on target".
The post was accompanied by the hashtag "HeroesZ". The cynical image appeared on the Russian Ministry of Defence's Telegram.
The Office of the President of Ukraine has already responded to the Russian ministry's attack.
"The Russian Ministry of Murder is happy to have hit a residential building with a missile and killed civilians. The inadequacy and complexity of the whole nation of terrorists and murderers is obvious," the head of the Office of the President Andriy Yermak wrote on Telegram.